Former RHOC Husband Calls Police
Jim Edmonds calls cops to his home regarding Meghan King Edmonds.
Ashley Hoover Baker November 8, 2019 9:28am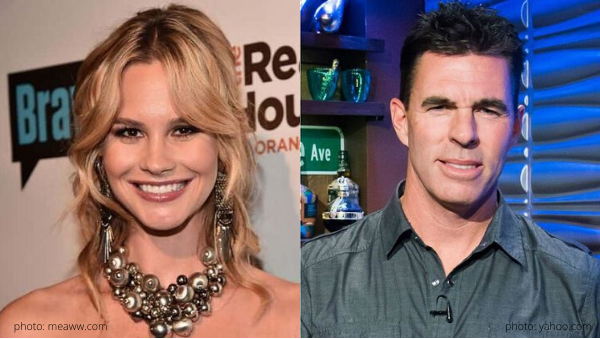 Former Real Housewives of Orange County husband, Jim Edmonds, called the police to his home regarding the mother of three of his kids, Meghan King Edmonds' drinking.
Warning- you will hate Jim even more after reading this. Yes, it's possible…
According to US Weekly, "Meghan came home from being out with friends and she had a couple glasses of wine. It was the first time Jim stayed at her house and put the kids to sleep since he filed for divorce, so she met up with friends. She didn't drive."
The source continued to spill, "She was washing her face when she heard someone knock around 10:30 p.m. An officer was there with Jim and told her Jim said he was worried she couldn't care for [their] kids."
"According to an eyewitness, the officer asked Meghan if she felt 'comfortable and capable of taking care' of Aspen, 2, and 17-month-old twins Hayes and Hart, whom her estranged husband, Jim Edmonds, had been watching that evening," per reports from US Weekly. "Of course, yes!" Meghan replied to law enforcement. The officer replied, "Right now, my opinion is is that you are fit enough to take care of your children tonight and that's all that I'm concerned with."
"Meghan was appalled," an insider dished to US Weekly. "She has never been anything short of a fantastic mother." Despite the encounter only lasting a few minutes, "Meghan had never been so humiliated in her life." As if Jim hasn't embarrassed her enough already…
Jim revealed exclusively to US Weekly that he did, in fact, call the police, but only to help. "I did not call the police on my wife," he started. "I called the police to protect the situation and make sure there were no further issues."
Do you think Jim was honestly concerned for his kids' well being, or was he trolling Meghan by calling the cops? Drop your opinion off in the comments!
---