Paris Hilton Thinks She Knows Why KUWTK Is Coming To An End
Do you think the heiress' experience from The Simple Life is similar to the Kardashian/Jenners?
Ashley Hoover Baker September 13, 2020 10:07am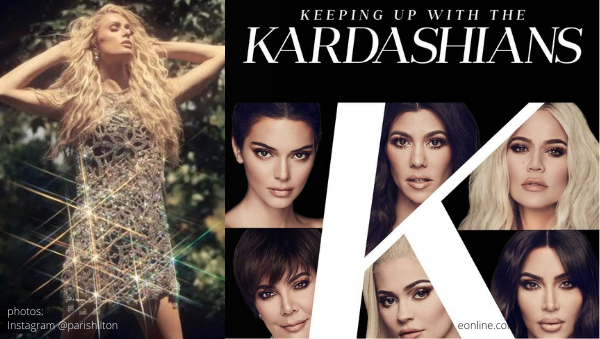 With the news of Keeping Up With The Kardashians coming to an end in 2021, hotel heiress/reality tv icon, Paris Hilton gave insight as to why she thinks her long time friend, Kim Kardashian, and the rest of the Kardashian/Jenner family decided to call it quits with their E! show.
Paris' hot take:
Paris sat down with Entertainment Tonight and explained, "Just with The Simple Life, I was just over it. I wanted to just focus on my business. They have huge business empires. I am sure they want to spend their time doing that and being with [their] families."
The Stars Are Blind singer continued, "They have so many things going on. And after 20 seasons, I think they are ready to just live their life and not be on camera every second."
Paris' thoughts on what's to come for the famous family:
The entrepreneur is confident fans will still see the Kardashians on our screens — "Kris [Jenner] is such a boss," she gushed. "It makes me feel incredibly proud. I have known [Kim] since we were little girls, and the empires that she and her sisters and her mother have built is just amazing. I love them all so much, and it's exciting to see your friends do well."
Paris may be on to something…
That didn't take long!
It seems that Paris was right- the Kardashian may be making a streaming deal with Amazon or Netflix soon. A source close to the family told Page Six, "they're even mulling starting "their own media company."
Need more of the Kardashian/Jenners in your life?
Check out the Kar Dishin It podcast for the latest news and gossip. Here is the most recent 'emergency' episode!
Would you like to see more of the Kardashian/Jenner crew on your screens in the future. Sound off in the comments!
---