The Landlord From PUMP Lounge Accused Lisa Vanderpump Of Being Late Paying Rent
Pump allegedly "had a hard time since the COVID-19 pandemic."
Ashley Hoover Baker May 6, 2023 7:22am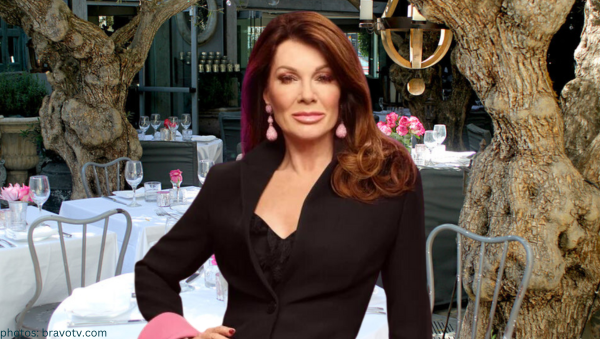 Updated post 5/6/2023 @7:22
The PUMP saga continues …
After Lisa Vanderpump made a statement claiming her We-Ho establishment was closing as a result of a hike in their rent, the broker of City Street Commercial, Leslie Haro, clarified what really went down.
Leslie told Entertainment Tonight, "Lisa's comments regarding the rent for Pump are not accurate. We did not raise the rent and in fact have been nothing but supportive as they tried to catch up on lease obligations including forgiving some rent during COVID."
Prior to LVP's statement regarding PUMP's closure being released, the space was already on the market. "The business is being sold, but not the real estate and the [landlords are] looking for a long-term tenant."
Pump allegedly "had a hard time since the COVID-19 pandemic. Thankfully for the restauranteur, Lisa's other ventures "are doing very well."
Continue reading for LVP's version …
---
Original post 5/4/2023 @10:30
Vanderpump Rules star, Lisa Vanderpump, announced she is shutting down her restaurant, PUMP.
The West Hollywood hotspot has graced the corner of Santa Monica and Robertson for ten years, but, according to TMZ, their rent has become "untenable" forcing them to close.
"It's with heavy hearts that we announce that the lease at Pump Restaurant is expiring, and we will be closing its doors on July 5th, after 10 years of beautiful evenings under our olive trees."
The reason for the closure is simple – the landlord got greedy."While we have loved our time operating Pump, to take on another 10-year lease with a huge increase in rent by the landlords is not something we are ready to commit to. After successfully running 37+ establishments for many years, this type of rent is untenable."Since June is Pride Month, LVP wants to "support the local community with one last hurrah" before shutting its doors permanently in July.
Have you been to Pump or any of LVP's other establishments? Give your hot take in the comments.
---