RHOBH's Lisa Rinna Posts About Mourning Her Mother Amid Social Media Scandal
The apology arrived on the heels of a controversial comment made about Garcelle Beauvais...and for calling her followers 'h*es and p*ssies.'
Ashley Hoover Baker July 5, 2022 11:24am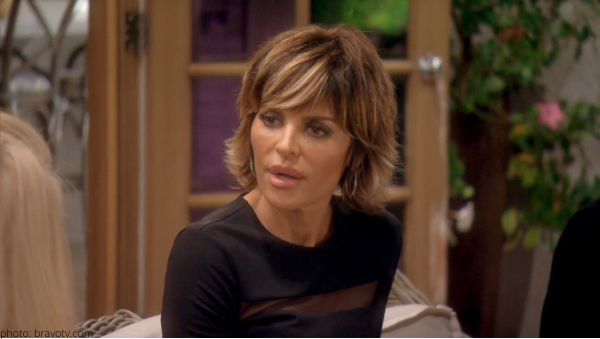 Just after Lisa Rinna made comments on Instagram that warranted a 'shadow-ban' from the platform, the Real Housewives of Beverly Hills star took to social media to apologize.
ICYMI, Lisa responded to a claim Garcelle Beauvais made on Watch What Happens Live regarding RHOBH newbie, Diana Jenkins. "We fight on our show…if we fight with Garcelle we are all of a sudden called a racist. I will not accept that. I will express myself when and how I want and I am not afraid of any of you h*es."
Rinna's next rage post targeted a more diverse group of women from the cast of Real Housewives of Dubai. "And if you are just so triggered by our show, and a lot of you p*ssies are, Go watch Dubai." 
Lisa's apology:
Partnered with an Elizabeth I quote on a gray background, Lisa penned the caption, "I have had a really rough time of it I think you've seen how hard this has hit me. I'm sorry if I've raged on you, about you- it really has nothing to do with any of you."
"I never thought I would feel this way. I really thought grief would be about sadness and pain but it's so much more. I am really struggling, I just never thought it would feel like this but here it is. Losing my Mom has really hit me hard."
"Thank you for your patience with me I know it's not easy to have warm fuzzies for me right now but I'll get through this and hopefully come out the other side stronger and better. Thank you for your support and your love. I so so appreciate it. 🙏🏻❤️🕊🕊🕊"
View this post on Instagram
Reactions from the peanut gallery:
Although oodles of friends, fans, and followers of the controversial Bravolebrity send words of support and love, many IG were skeptical of the apology's timing- especially after the tremendous backlash the actress received the last couple days.
"Grief comes in waves and in different ways, but your behaviour isn't new. You've been this way for years, perhaps it's something you should explore. Why you behave the way you do- and it's more than 'just for TV'."

"Grief isn't an excuse for ignorance."

"I knew you were going to pull this card."

"what

about the way you treated you LVP when she lost her brother and didn't you mock his passing on twitter???"

"You expect people to give you a pass but you don't give others the same courtesy."
Do you believe Lisa's apology was sincere or is it a classic case of damage control? Drop your opinion off in the comments.
---