Kris Jenner And Kourtney Kardashian Deny Allegations From Ex-Bodyguard
Marc McWilliam alleged sexual harassment, fostering a hostile work environment, racial & gender discrimination, and retaliation.
Ashley Hoover Baker October 1, 2020 9:32am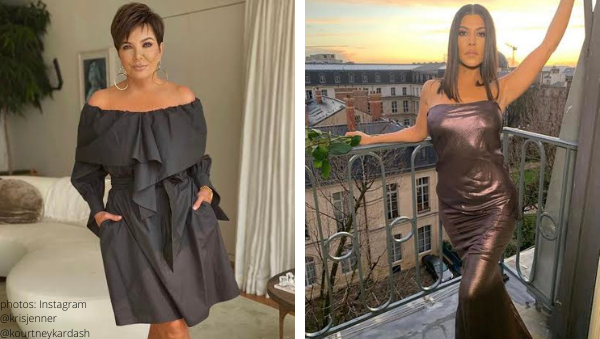 There's a lot to keep up with, even though the Kardashian/Jenner brood decided to throw in the towel on their juggernaut reality show.
Most recently, Kris Jenner and Kourtney Kardashian have gone on the record to counter the claim made by their former security guard, Marc McWilliams, who also included David Shield Security and Armor Protection Services Inc. in his claim.
The claims:
Page Six got their hot hands on court documents that stated that in the beginning of May 2017, Marc McWilliams "became subject to a pattern of unwanted and unwelcome sexual advances and otherwise harassing misconduct" from the momager and her first born.
"He alleges that Jenner made sexual comments about his physical appearance and inquired about his 'sexual activities,'" according to reports from People. "He claims he was also mocked in front of his co-workers and was subject to 'suggestive, sexual, sexist, racist and otherwise discriminatory comments.'"
Marc reported this to his supervisors at Shield Security that Kris made non-consensual physical contact with him in "an inappropriate and sexual nature" and they did nothing. as per Page Six's reports.
From then until September 2018, Marc said that he also complained to human resources, but- again- no action was taken.
As a result of his reports, Kris began intentionally retaliating against him.
Marc claimed that his hours were reduced and he was suspended from working alongside Kris that same month. However, he continued to provide security for Kourt.
Then, he was fired from Kris' protection team.
Marc's goal:
Marc hasn't named his  price, but wants to see Kris and Kourtney have to pay for their actions.
As per the court's filing, Marc feels he is "entitled to punitive and exemplary damages in an amount as yet unascertained but sufficient to punish and make an example of defendants, and each of them."
That's when Kris lawyered up:
Marty Singer, Kris' attorney, gave Page Six a statement. "Kris Jenner and Kourtney Kardashian vehemently deny the completely false claims made by former security guard Marc McWilliams. His absurd allegations are clearly fabricated and are contrary to easily confirmed facts. Kris never acted inappropriately toward him."
"The security company stopped assigning McWilliams to work there after the guard was repeatedly caught sleeping in his car on the job. Significantly, McWilliams never made any complaints to his employer about Kris until contriving this ludicrous claim a year later. Although Kourtney is named in the suit, she is not accused of doing anything improper, nor did she do so."
Kris and Kourt clap back:
Marty Singer's statement teased his clients' legal plans.
"When Kris and Kourtney defeat this frivolous lawsuit, they intend to immediately sue McWilliams and his attorneys for malicious prosecution."
Need more of the Kardashian/Jenners in your life?
Check out the Kar Dishin It podcast for hilarious recaps as well all the latest news and hot gossip! Here is the most recent episode.
Do you think Kris and Kourtney will follow through with counter suing their former security guard? Drop your opinion off in the comments!
---