Fans And Foes React To The Kardashians' Announcement To End KUWTK
Bravo fans have big plans for Kris Jenner!
Ashley Hoover Baker September 9, 2020 1:10pm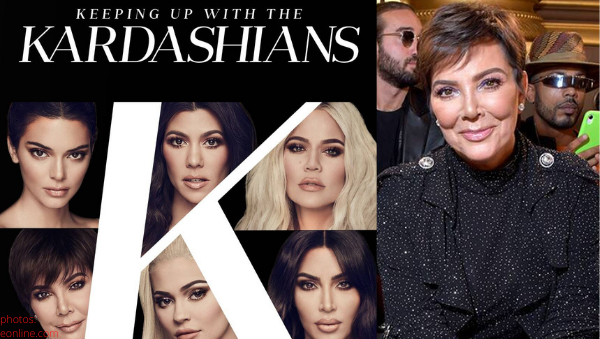 Fans and foes react to the Kardashian family's announcement to end Keeping Up With The Kardashians after 20 seasons. It is unsure what's to come for the famous family, but America's favorite momager, Kris Jenner, is already in high demand with Bravo fans!
In case you missed it:
A joint statement signed by Kris, Kourtney Kardashian, Kim Kardashian West, Khloé Kardashian, Rob Kardashian, Kendall Jenner, Kylie Jenner and Scott Disick stated, "It is with heavy hearts that we say goodbye to 'Keeping Up with the Kardashians. After what will be 14 years, 20 seasons, hundreds of episodes and several spin-off shows, we've decided as a family to end this very special journey. We are beyond grateful to all of you who've watched us for all of these years — through the good times, the bad times, the happiness, the tears, and the many relationships and children. We'll forever cherish the wonderful memories and countless people we've met along the way."
Kim took to Instagram to share her family's news of ending their groundbreaking reality tv show with a throwback to the show's first season.
Fans react:
No surprise here! Just as audiences were divided through the show's two decade long run, online reactions of the family's decision to stop filming were split.

Many Twitter users were relieved the long-lived show announced it's end.
KUWTK ending is the best part of 2020 👀

— AJ Fresquez (@ajfresquez23) September 8, 2020
Kardashians: "So sad to inform you KUWTK is ending"

The world: pic.twitter.com/dt6J8Und3j

— a (@enctrI) September 8, 2020
KUWTK IS ENDING FINALLY LETS GOOOOOOOO

— A$AP Society (@societyperson_) September 8, 2020
And then there are the Kardashian stans…
Me when someone says that it's good that the KUWTK is ending: pic.twitter.com/iYmvy7gvac

— Stormi Rodriguez (@stormirdgz) September 8, 2020
KUWTK ending is the nail in the coffin of 2020 for me 😓

— rachel (@rachelsharrow) September 8, 2020
As if 2020 can't get any worst, the #kardashians just announce #KUWTK is ending 😭 pic.twitter.com/MqlYVMVs0q

— Luke (@lukerich585) September 8, 2020
What's next for the Kardashian/Jenner brood?
Well, I think it's safe to say Kim will stay busy with her husband, rapper Kanye West, considering his recent mental health struggles. Like Kim, Kourtney and Khloe will continue have their hands full raising their small children.
In case Khloe and Kourtney are looking for another way of passing some time, this may be mutually advantageous for the 2/3 of the Kardashian gals and for the once-popular SUR restaurant and bar from the popular show, Vanderpump Rules.
As far as the Jenner girls, Kendall's modeling career doesn't look like it's going to dim any time soon, and Kylie will most likely continue hawking cosmetics. Some things will never change.
How will we keep up with Kris?
As soon as the news hit of the end of the KUWTK era, Bravo fans were quick to share their hopes for the infamous mom.
Me starting a GoFundMe so Bravo can afford Kris Jenner on RHOBH #KUWTK pic.twitter.com/u8jZix32PC

— BravoByBob (@BravoByBob1) September 8, 2020
So does this mean we can finally have Kris Jenner on #RHOBH ??

— SpillrealityT☕️ (@SpillrealityT) September 8, 2020
Wait… Kris Jenner can now join RHOBH pic.twitter.com/6RVB5liir5

— aaron (@mentionitaII) September 8, 2020
The last season of KUWTK will air in early 2021.
Want to stay up-to-date on all things in the Kardashian/Jenner family?
Check out the Kar Dishin It podcast for all the latest news and gossip you can handle. Here is the most recent 'emergency' episode!
Are you a fan of KUWTK or are you glad to see them go? Leave your opinion in the comments!
---