Kim Kardashian Posts Message About Kanye West's Mental Health
"Understand his words some times do not align with his intentions."
Ashley Hoover Baker July 22, 2020 11:17am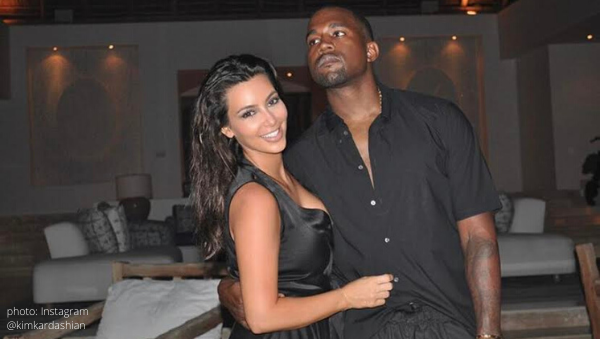 Kim Kardashian posts message regarding her husband, Kanye West's mental health. The Keeping Up With The Kardashians star took to Instagram to say that she has not spoken about Kanye's bipolar disorder, before but said she felt she "should comment on it because of the stigma and misconceptions about mental health."
She also asked the public and media to give her family compassion and empathy during this time.
Kim's Instagram post:
Make sure to click the arrow on the right of the post to read the whole statement.
Kim began by making her audience aware her husband suffers mental health issues:
"As many of you know, Kanye has bi-polar disorder. Anyone who has this or has a loved one in their life who does, knows how incredibly complicated and painful it is to understand."
Kim reminded others not to be so quick to judge:
"Those that understand mental illness or even compulsive behavior know that the family is powerless unless the member is a minor," she wrote. "People who are unaware or far removed from this experience can be judgmental and not understand that the individual themselves have to engage in the process of getting help no matter how hard family and friends try."
Kim understands why people are concerned:
The mega-star said she realizes that her husband's words "cause strong opinions and emotions" due to his celebrity. However, she described her children's father as a "brilliant and complicated" person who struggles with maintaining his mental well being.
A well-crafted mental health reminder from Kim K:
"We as a society talk about giving grace to the issue of mental health as a whole, however we should also give it to the individuals who are living with it in times when they need it the most.
Kanye's latest batch of tweets: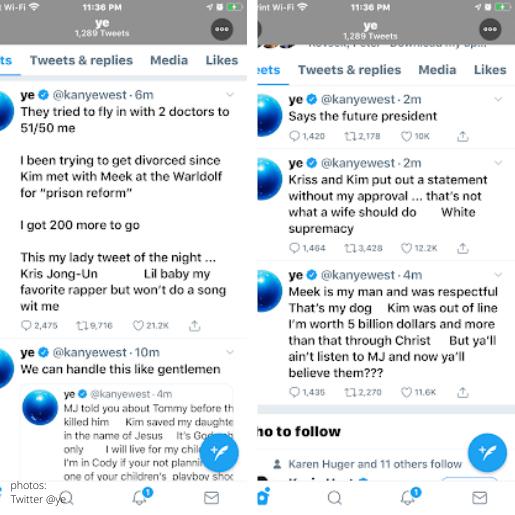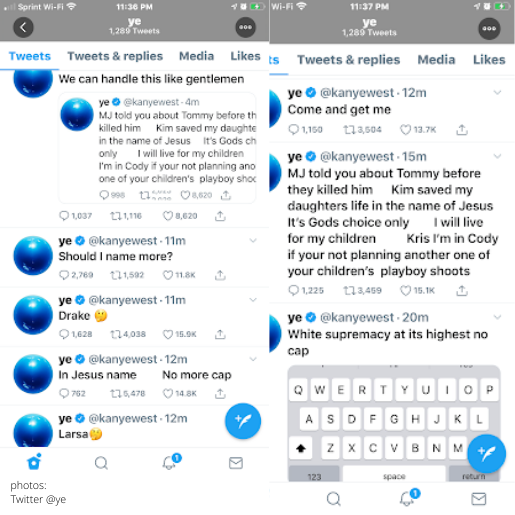 Also, Kanye referred to his mother-in-law, Kris Jenner, as "Kris Jong-Un," and said she is not allowed to visit his children in since-deleted posts Tuesday, according to MiamiHerald.com.
If you missed Kanye's first round of manic tweets, here ya go.
Want to stay up-to-date on all things Kardashian/West/Jenner?
Subscribe to the Kar Dishin It podcast so you don't miss out on any news and gossip compliments of your favorite family as well as hilarious weekly recaps! Here is the most recent episode.
Do you think Kanye will take his family's advice and seek help? Sound off in the comments!
---