KUWTK's Kendall Jenner To Pay Back $90K In Fyre Festival Settlement
The lawsuits were filed in an effort to repay the creditors screwed out of money.
Ashley Hoover Baker May 21, 2020 11:01am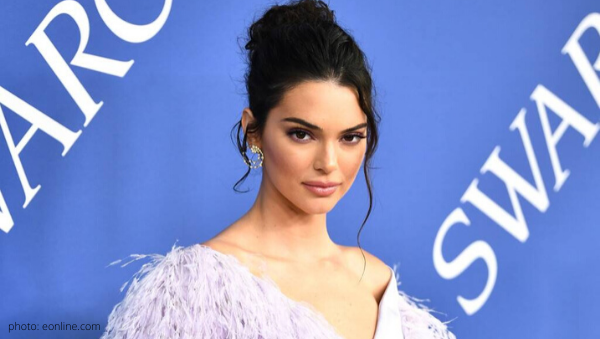 Keeping Up With the Kardashians' Kendall Jenner agreed to pay back $90,000 in the settlement for the failed Fyre Festival. Kendall advertised the infamous festival on her Instagram page, offering followers a promotion code that would get them access to an after party.
The crime:
According to NBC News, "Jenner, who was among several celebrities to post about the fraudulent music event, was paid $275,000 to endorse the festival in 2017. She was sued in U.S. Bankruptcy Court in New York in August 2019 by Gregory Messer, who argued that Jenner did not only fail to disclose to her followers that she would be paid for advertising Fyre Festival, but that she led them to believe the festival 'would be filled with famous models on an 'exotic private island with first-class culinary experiences and a luxury atmosphere.'"
It was also alleged that Jenner "intentionally" misinformed the public by claiming that her brother-in-law, Kanye West, would be performing at the event, after she tweeted, "So hyped to announce my G.O.O.D. Music Family as the first headliners for @fyrefestival." She provided her followers with a promotion code they could use when purchasing tickets to supposedly "get on the list for the artists and talents afterparty on Fyre Cay" in the same tweet.
Messer filed at least 14 lawsuits against major talent agencies representing artists that were supposed to perform at the event as well as social media influencers that were involved in its failed execution. In addition to Caitlyn Jenner and Kris Jenner's oldest daughter being charged, other celebs involved in the Fyre Festival lawsuits are Emily Ratajkowski, Migos, Pusha T, Blink-182 and Lil Yachty.
The financial settlement broken down:
The Blast reported, "The original lawsuit against Kendall demanded she cough up the entire $275,000 she was paid to endorse the festival on Instagram. The settlement means she gets to keep $185,000 paid to her for social media promotion. The settlement reads, 'The Defendants shall pay the total sum of $90,000.00 (the "Settlement Payment"), as full and final settlement and complete satisfaction of any claims the Trustee has against the Defendants.'"
Where will the refunded money go?
The money received in settlements will go to the many investors who put money into the fraudulent festival. The suit alleges that money paid to the influencers to promote the festival was part of a scheme to defraud investors.
Even though Kendall did hasn't commented since news of the settlement broke, but the Supermodel addressed her involvement with Fyre Festival in a 2019 interview with The New York Times. "You get reached out to by people to, whether it be to promote or help or whatever, and you never know how these things are going to turn out, sometimes it's a risk," Kendall explained. "I definitely do as much research as I can, but sometimes there isn't much research you can do because it's a starting brand and you kind of have to have faith in it and hope it will work out the way people say it will."
Want to Keep Up With The Kardashians and Jenners even more?
Check out the Kar Dishin It podcast to stay up-to-date on the latest news and get hilarious recaps after each episode. Listen to the most recent podcast here!
Do you think that Kendall's 'time' was appropriate for her crime? Drop your opinions off here!
---