VPR's Kristen Doute Tells Haters Who Body Shamed Her To "Suck A Dick"
"Stop commenting on women's appearances."
Ashley Hoover Baker May 5, 2023 11:33am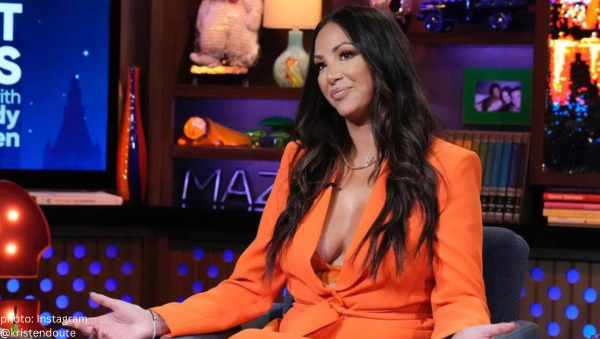 Vanderpump Rules alum, Kristen Doute, clapped back at Bravoholics who body-shamed her after a recent appearance on Watch What Happens Live.
The former SURver took to her Instagram stories to read her haters to filth. "I just have to say some of y'all really are a fist-full of asshole."
"I don't have any filler," continued Kristen. "I gained weight. I'm 40. You haven't seen me on TV in over three years."
"That's what I look like. It's just what my face looks like."
Her boyfriend jumped into the video to add, "She's my gorgeous girl."
While flipping off her haters, Kristen proclaimed, "suck a dick" as a callback to her time on VPR.
"I hope no one ever speaks to you this way or your daughters or your sisters or your aunts or your grandmas," she added.
"You guys are fucking assholes. A fistfuill of fucking assholes."
Before signing off Kristen yelled (rightfully so) "Stop commenting on women's appearances" into the camera.
I don't know about you, but I miss Kristen's chaotic energy on VPR.
Would you like Kristen to return to Vanderpump Rules? Drop your opinion off in the comments.
---