Kim Kardashian Changes Narrative After Backlash That Her Dogs May Live In The Garage
Not only are the dogs seemingly indoors, but they are getting a homemade meal.
Ashley Hoover Baker January 10, 2023 2:14pm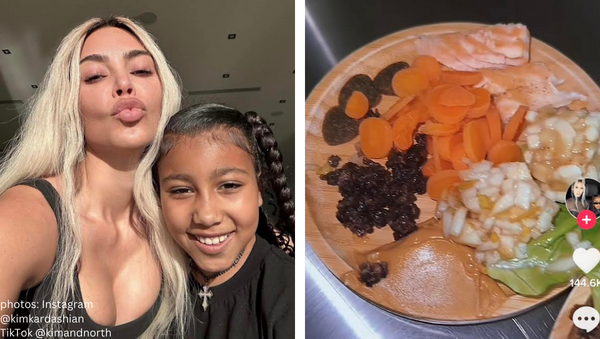 New year, new digs?
Kim Kardashian is changing the narrative of her role as a dog mom.
After the backlash the video implying her Pomeranians, Sushi and Sake, lived in her garage received, Kim took to her shared TikTok page with North West to move the conversation along.
Her momager, Kris Jenner, trained her well.
In a video posted (that conveniently has commenting turned off,) audiences see the pups INDOORS and getting fed a homemade meal consisting of chicken, peanut butter, and lettuce that North hand fed to them.
This is most certainly an upgrade to being housed in the garage.
Shout out to Kim and North for sharing a resource of safe foods for dogs to consume in their video.
Do you think the dogs are currently residing in the Kardashian kompound, or was this for appearances? Drop your opinion in the comments.
---