My Unorthodox Life's Julia Haart Allegedly Got Boob Job On Elite World Group's Dime
Silvio Scaglia is suing because Julia allegedly withdrew $850,000 from a joint account 'illegally.'
Ashley Hoover Baker February 22, 2022 11:06am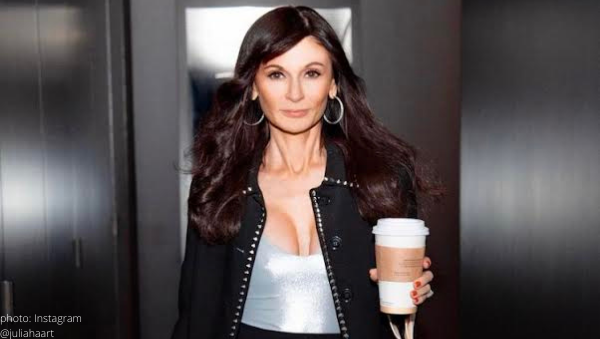 An internal investigation at Elite World Group has begun for the star of My Unorthodox Life, Julia Haart.
According to reports from Page Six, the former CEO allegedly charged a new set of breasts to E.W.G. prior to her termination from the company and her separation from estranged husband/E.W.G. executive, Silvio Scaglia, earlier this month.
A source spilled, "new Elite CEO Paolo Barbieri is carrying out an investigation into the company's finances amid Scaglia suing his estranged wife for allegedly 'illegally' withdrawing $850,000 from a joint account."
"Anyone reading Mr. Scaglia's complaint filed against Ms. Haart personally will know that the legal word alleged in the complaint is 'misappropriation,'" elaborated the insider.
"That means, in layperson terms, 'theft.'"
A misunderstanding?
Elite World Group executives claim the money used for Julia's new set of tatas was not approved; however, Julia claims the surgery was part of her contract.
"Court docs reveal that Scaglia, 63, claims Haart, 50, abused her role of CEO and overspent on the company's dime. Meanwhile, Haart insists in the docs that she didn't take a salary and had an agreement that all her expenses would be paid for by the company."
What a time to be alive…
What's next:
ICYMI, season 2 of the original Netflix series is currently being filmed, "despite her dramatic departure from the talent media company."
As far as Julia's living situation, sources say "she's still living at the $65 million Tribeca apartment she shared with Scaglia, with one insider noting, 'I don't know how much longer that will last for.'"
I think it's fair to say Julia is NOT feeling 2022…
Do you believe a boob job was part of Juia's contract with E.W.G.? Sound off in the comments.
---