Jennifer Aydin Shades Meghan King For Dissing Louie Ruelas Without Knowing Him
Staff July 29, 2023 7:01am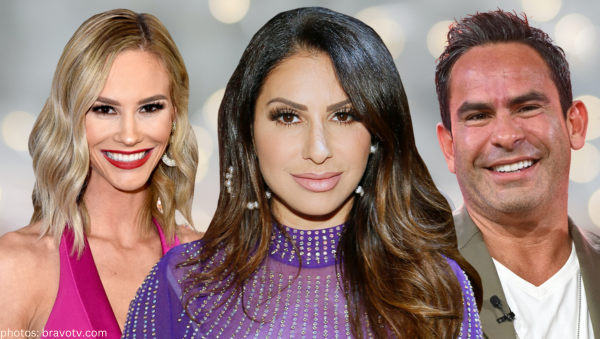 Real Housewives of New Jersey star, Jennifer Aydin, didn't mince words when it came to commenting on what Meghan King said about Teresa Giudice's husband, Louie Ruelas, during her appearance on Watch What Happens Live.
The mom of five took to her Instagram story to make her stance known. "I'd like to address this Meghan King thing."
"I liked Meghan. She was on OC and I liked her."
That all changed when Jennifer caught Meghan's appearance with Andy Cohen on WWHL. What she said about Louie "was just mean. It was very, very mean."
Jennifer threw shade at the former Real Housewives of Orange County star for judging someone she doesn't know. "For someone like me who knows Louie and spends real time with them, it's unfortunate you have to say something with such absolution."
"You didn't say, 'Oh I think he could be' or 'he comes across this way,' You were like, 'He's a slimeball.'"
The Turkish Real Housewife believes Meghan should know better. "You being in the public eye should know that can be hurtful or frustrating to some people."
Without actually naming her boss, Jennifer threw some low-key shade at Andy for not defending Louie at the moment. "It didn't seem like anyone was saying anything."
Jennifer didn't stop there.
She took her followers to shady AF Sunday School when she explained,  "There's something out there called 'The Good Samaritan.' It's in the Bible, look it up."
"The Good Samaritan," continued Jennifer, "you gotta come through for your friends. There's this narrative that's piling on about Louie, and it's like, Fake News!"
"FAKE NEWS. Don't believe the hype."
Jennifer couldn't resist taking one last shot at the single mom in the most deliciously condescending way possible.
"You bringing up me DMing you, babe, I've got a confession to make …"
"I wasn't asking your advice in men, that wasn't it."
"I didn't think you have good taste in men and listen, that's my opinion."
View this post on Instagram

What are your thoughts on Jennifer's clap back? Sound off below.
---