Reddit User Purchases Trademark For Jax Taylor And Brittany Cartwright's 'Mamaw's Beer Cheese'
... and we are living for the shadiness of it!!!
Staff August 26, 2023 7:32am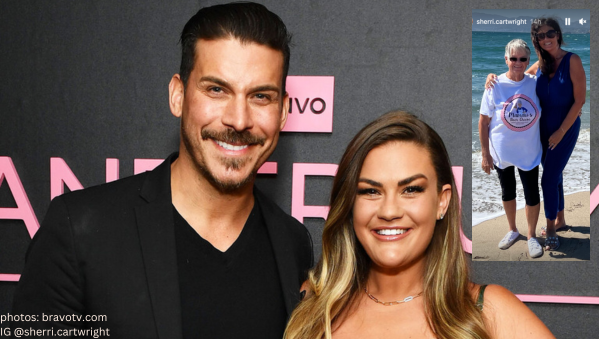 Former Vanderpump Rules stars Jax Taylor and Brittany Cartwright are the butt of the joke … yet again.
A Reddit user purchased the trademark for 'Mamaw's Beer Cheese' although the couple has claimed to be in the process of turning Brittany's grandmother's recipe into a business of their own.
"I'm the random internet-er that trademarked Mamaw's Beer Cheese because after the last 6 weeks of emotional hell, $99 seemed like a fair price to pay for some mental reprieve and I don't feel bad about it for one second."
"Basically, I bought the trademark from the exact place they bought their trademark, in the same name and format. I did not buy the trademark to the logo, because that is an artist's work, and I don't fuck with artists like that because they work incredibly hard for very little (former artist here!)."
"My payment was accepted and my application was submitted and completed."
I trademarked Mamaw's Beer Cheese
by u/Full_Beat_6784 in BlockedByJax
In typical Jax fashion, he didn't mention the truth in hopes of not looking like a dolt who can't complete the bare minimum task to start a business.
Jax took to his Instagram story to share his version of what happened with his followers.
"We apologize for the delay on new merch. We are in the process of changing companies."
"We have all new gear coming from Mamaw's beer cheese and Jax's Studio City shortly.. as well as updated older styles."
"Thanks for your patients." [Yes, Jax spelled *patience* incorrectly!]
Jax and Brittany didn't get the trademark for Mamaw's beer cheese https://t.co/rDSEpvdTWz pic.twitter.com/zXwbsZdS7A

— OnThisDayENT (@OnThisDayENT) August 26, 2023
Do you think 'Mamaw's Beer Cheese or Jax's Studio City will ever come to fruition? Drop your prediction below.
---