Teen Mom's Farrah Abraham Thinks Tristan Thompson Should Get A Vasectomy
"f*ck woman abusers, f*ck abortion, f*ck @realtristan13."
Ashley Hoover Baker December 7, 2021 3:06pm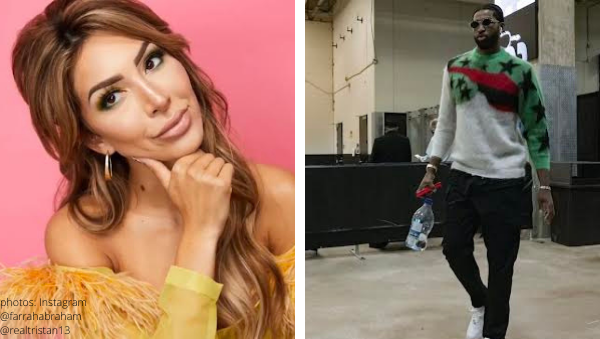 Hey, Siri. Play 'Womanizer' by Britney Spears.
16 and Pregnant/Teen Mom star, Farrah Abraham, had a lot to say regarding Tristan Thompson who just became a father for the third time (with three different women)…including Khloe Kardashian.
Dishing the dirt:
Sophia's mom took to her Instagram story to share her disdain for the fertile NBA star, "f*ck woman abusers, f*ck abortion, f*ck @realtristan13. Get a vasectomy WOMANIZERS! these poor kids ! Jesus!," alongside a screenshot of the Daily Mail's headline calling out Tristan Thompson for offering his now-third baby mama $75K in hush money to terminate the pregnancy.
Farrah tagged Texas Governor Greg Abbott in a shout-out on her story, "The TEXAS government was right!"
The only person more upset with Tristan than Khloe (and Kris) is…Farrah Abraham⁉️ #teenmom #FarrahAbraham #KhloeKardashian #TristanThompson pic.twitter.com/srqCp9diKq

— OnThisDayENT (@OnThisDayENT) December 7, 2021
Don't want to miss any reality tv news or gossip?
Check out Zachary Reality for the latest from the Kardashians, Bravo, Bachelor Nation, and so much more!
What are your thoughts on Farrah's pop culture commentary? Sound off in the comments!
---