Faith Stowers Opens Up About The Racism She Experienced On Vanderpump Rules
She even tells about the time Stassi Schroeder and Kristen Doute called the police on her.
Ashley Hoover Baker June 5, 2020 11:28am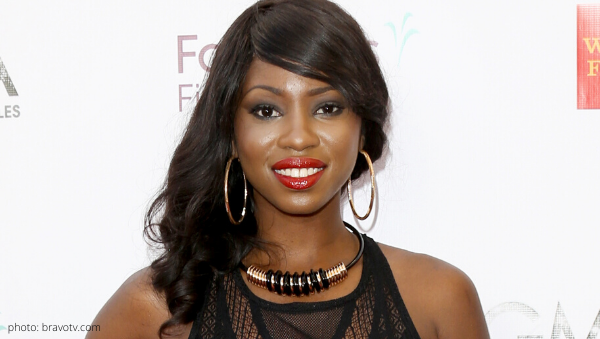 Faith Stowers opens up about the racism she experienced when she was on Vanderpump Rules, including the unbalanced aftermath of her affair with Jax Taylor, the time Stassi Schroeder and Kristen Doute called the police on her, and some unflattering truths about Lisa Vanderpump.
Faith is speaking out:
The former SURver had a conversation on Instagram Live with Floribama Shore star Candace Rice. "I did a show with an all-white cast," Faith explained. "I was the only black person on the show. It was a lot."
Faith reflected on her stint as a recurring character on the 4th season of VPR, before her return to the show two years later after to her affair with Jason Jax was revealed.
Bravo did not give Faith a voice:
Did anyone else feel that the season six drama involving Faith was missing something? Maybe it was the fact that Jax and Brittany Cartwright got to share their side of the story and not Faith.
"In my opinion, I thought it was weird that everybody on the show got to do interviews and confessionals and I  didn't even get a chance to do that to tell my story. [It] was a very interesting story, being a black woman in the military at the time — at the time I was still in the army," she elaborated. "I didn't feel like they appreciated that. And I adored Lisa because I learned a lot from her because she's a real businesswoman."
The aftermath of her affair with Jax:
"I felt like after their friend did something that we both were involved in that he's done like, a thousand times, they wanted to attack me instead of him."
Faith continued, "I think it was just because they felt like Brittany was so sweet and it hurt her. I was just really like confused that they were attacking me and giving him nothing — in my opinion. He got off very, very, very, easy — especially with the things I've been told."
The new mom didn't stop there, "They wanted to attack, attack, attack, attack, attack. I was wrong, I was this, I was that, calling me names, saying my hair was nappy, which is weird coming out of their mouths."
Stassi and Kristen's racial profiling of Faith:
Faith revealed the straw that broke the camel's back. "And I believe it hit the ceiling for me, and made me really want to run for the hills, when Kristen and Stassi decided they were going to call the cops on me."
She detailed, "I [had] left the show [at that point]. I was invited back to tell my truth, but decided it wasn't going to do anything for me. So I ended up not coming back, I decided to go over to MTV. Once I did that, I felt like they got upset with me." (In case you missed it, Faith also starred on MTV's Ex On The Beach and The Challenge after her time on Bravo.)
"There was this article on Daily Mail where there was an African American lady. It was a weird photo, so she looked very light-skinned and had these different, weird tattoos. They showcased her, and I guess this woman was robbing people. And they called the cops and said it was me. This is like, a true story. I heard this from actually Stassi during an interview," Faith detailed.
Stassi actually confirmed this story in a 2018 interview on the podcast 'Bitch Bible.' (Did anyone else just facepalm themselves?!?!)
Faith added: "It was just funny, because they thought it was me because it was a black woman with a weave. So they just assumed it would be me, and they called the cops on me."
hey tweeties, doesn't this ex #pumprules thief look familiar?

someone put her on mtv & gave her a platform for press. I didn't wanna go there but I'm going there. https://t.co/4682a7jyzG

— kristen doute 🦒🤟🏽 (@kristendoute) April 26, 2018
Faith on LVP:
She also revealed that LVP's actions "shocked" her the most.
"When Lisa Vanderpump first approached me, she was very happy about the fact that there was going to be a black person on the show and she was like, 'I want you to put them in their place,' kind of give them this Nene Leakes [from Real Housewives of Atlanta] kind of attitude. And I was very nice coming in. I wasn't really giving nobody no attitude and giving her that show she needed from me, I felt like."
Because Faith did not deliver what Lisa wanted, she feels she was cut from many scenes as a result.
Faith is calling out the VPR cast:
"I've been getting a lot messages lately because a lot of them are screaming 'black lives matter,' when I know some of them and I know they definitely don't care about black people like that. There's a few of them that do, but there's a lot of them that really don't give a damn."
Watch the full Instagram Live interview for yourself:
Did you realize that VPR hasn't feature any black cast members in eight years besides Faith and Tina McDowelle (who made appearances on seasons 1 and 2)? Since Bravo made a statement that they "owe it to our Black staff, talent, production partners & viewers to demand change and accountability," do you have faith (pun intended) that their practices will evolve? Drop your opinions off in the comments!
---