Erika Jayne Told Tom Girardi To Divorce Her When She Learned Of His Affairs
"I think you should be a man."
Staff August 29, 2023 10:31am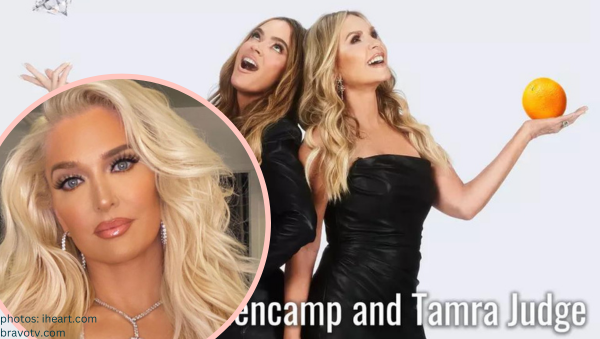 Controversial Real Housewives of Beverly Hills star, Erika Jayne Girardi, discussed the demise of her marriage with disgraced attorney, Tom Girardi.
During an interview on the Two T's In A Pod podcast, the Las Vegas headliner explained how quickly her estranged husband's health declined … and how she wished she would have left the marriage when she could.
"I was in a marriage with a person that was rapidly changing and rapidly going downhill and there were so many things beyond my control."
Erika Jayne admitted she knew of Tom's infidelity.
"I told Tom when I knew he was having affairs and all that shit and I said, 'I think you should be a man and divorce me.'"
Tamra Judge's co-host asked why Tom didn't attend Erika's Broadway debut as Roxy in Chicago.
"He didn't care," answered Erika.
View this post on Instagram
Do you think Erika would have received the backlash of Tom's crimes if she divorced him? Drop your opinion below.
---