"Drunk" Dorinda Medley Removed From LuAnn De Lesseps' Cabaret Show For Making Staffers "Cry"
"She was really drunk and kept yelling, 'I don't get paid to be here!'"
Ashley Hoover Baker February 20, 2023 12:44pm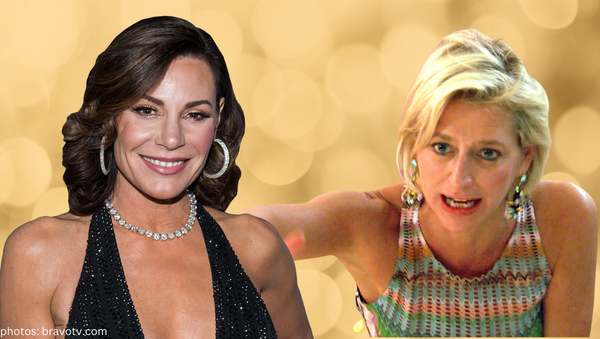 "Drunk" and disorderly:
Former Real Housewives of New York star, Dorinda Medley, was escorted out of Luann de Lesseps' cabaret show at 54 Below after she was allegedly rude to the show's staff … even bringing several to tears.
A source dished to Page Six that Dorinda "was asked to leave and she's now been permanently banned from the club by management never to step foot in there again."
"She made several staffers actually cry, she was really drunk and kept yelling, 'I don't get paid to be here!'"
Countess Cabaret attendee, Donna Carrera, maintained the source's claim as they reported Dorinda was "drunk" and arguing with a staff member.
"When we got [to the lobby], it appeared she was in a convo with someone, a young woman manager, so we waited for a pic, but we quickly realized that this was not a convo and Dorinda was yelling at the woman and getting in her face."
"The woman was very professional and took it. Dorinda was going on about how she basically was bringing liveliness to the show. It was almost as if Dorinda was implying she was the one that was getting the crowd riled up and causing them to have a great time."
"She was clearly drunk and getting drunker as the show progressed and she kept jumping up to be included in the show while Luann was on stage."
Unlike Ramona Singer who claims she wasn't her authentic self on the show, seeing Dorinda in the wild was consistent with how she acted on RHONY.
A @QueensOfBravoPlus follower shared her experience the night of the incident at Countess Cabaret.
View this post on Instagram
Dorinda's side of the story:
The RHONY alum's rep denied Dorinda drank too much. They claimed Dorinda didn't want to "expose others" to a  "routine cold" she was battling.
Allegedly, she wanted to make her exit prior to the crowd exiting so she wouldn't expose others to her cold, she arrived right at the start of the show for the same reason."
"She was never intoxicated and made no one cry, one of Luann's cabaret employees was kind enough to order her an Uber to get safely home."
"The club never asked her to leave and you can confirm with ownership she would be welcomed back any time," added the publicist.
Do you miss Dorinda or are you glad she was put "on pause?" Sound off in the comments.
---