RHOP's Candiace Dillard Bassett Dishes On Ashley Darby's Marriage And The Fight With Monique Samuels
"I'm a verbal acrobat. This vocabulary will get you together."
Ashley Hoover Baker July 6, 2021 8:40am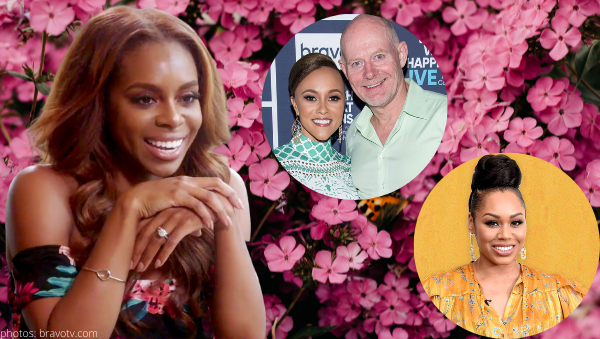 Wake up and smell the cherry blossoms- The Real Housewives of Potomac is returning to Bravo on Sunday, July 11th.
To hold you over until the season 6 premiere, Candiace Dillard Bassett had a chat with E! News to discuss her co-star, Ashley Darby's marriage, and her former castmate Monique Samuels.
The butter knife enthusiast didn't hold back when it came to spilling what she really thought of Ashley's old man husband.
"Who raised him?"
Candiace continued, "I just can't understand- this man is like 79 years old. You are too old, sir, to be behaving like this."
The self-proclaimed 'verbal acrobat' continued, "You have an infant and one more on the way. You have shamed- your child is in utero- you are shaming your child and they aren't even here yet."
When asked why Candiace thinks Ashley stays in the marriage, Candy said what we were all thinking.
"Money is very powerful. And security is very powerful."
View this post on Instagram
Candiace on the fight with Monique Samuels:
According to Candiace, she was taught to use her words, not her hands.
"I do not fight. I was not raised to fight. I was not raised to scrap in the streets. This is not my legacy. I don't do these things."
"Now, what I will do is give you a good verbal lashing. I will do a back handspring across your face with these words."
"This vocabulary will get you together, and that is what I thought we signed up for on our show."
View this post on Instagram
Watch the full interview for yourself.
In case you missed the season 6 RHOP trailer, I got you…
Which of the Potomac housewives are you most excited to catch up with on 7/11/21? Drop names in the comments!
---