RHOP Scandal: Ashley Darby's Husband Michael Darby Caught Cheating
Watch the video for yourself!
Ashley Hoover Baker May 8, 2020 8:08am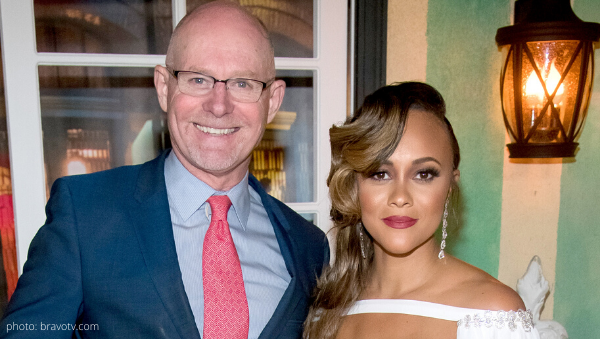 Prepare to clutch your pearls and brace yourself for the Real Housewives of Potomac cheating scandal! Ashley Darby's husband, Michael Darby, was caught on video with another woman.
MTO News dropped a graphic video of Michael in bed with another woman in a hotel room, wearing only his black boxer briefs, asking to be spanked. The video continued at what appears at a hotel (possibly casino) bar while the pair spend time together hanging out at drinking.
See for yourself:
This isn't the first cheating scandal Michael has been involved in:
In case you missed it, Michael was accused of being on the gay hookup app, Grindr two season ago.
Last season, Michael was sued by one of Bravo's producers for allegedly grabbing him from behind. This is the first time Michael has been accused of cheating with a woman.
Ashley reacts:
The RHOP beauty took to Instagram to let her followers know that everything is 'good' in her marriage. She even went as far to hash-tag her name and Michael's name to give her post context. "Still good! Be sure to watch #RHOP later this summer 😘 #AshleyDarby #MichaelDarby"
Don't want to miss the latest reality tv news?
Check out the On This Day Entertainment podcast to stay up-to-date with your favorite Bravolebrities, reality tv stars and celebrities. Here is the most recent episode.
Do you think it was Michael in the video? Sound off in the comments!
---