MTV's Making The Band Auditions CANCELLED Due To Coronavirus Precautions
"We want to make sure everyone is safe during these times."
Ashley Hoover Baker March 12, 2020 2:29pm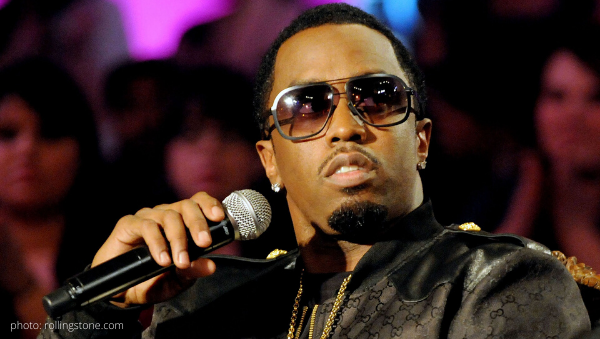 MTV's Making The Band auditions are CANCELLED to take coronavirus, just in case.  The @makingtheband Instagram account posted, "As a precautionary measure to ensure the health of our production crew, talent and aspiring artists, all public auditions for MTV's "Making the Band" in Charlotte, NC on March 13-14 and New York City on March 21-22 have been cancelled."
The official statement continued, "Safety remains our utmost priority, and we're continuing to defer to health officials and the CDC for guidance. We encourage all contestants to submit digital auditions at MTV.com -MTV."
The reality competition show's creator, Diddy, told TMZ, "We want to make sure everyone is safe during these times, so we had to make the decision to cancel the in person casting events." The 'in-person auditions' last week in Houston may be the last ones due to the intensifying fear of coronavirus.
The rapper and business mogul doesn't want anyone to not qualify for the show due to the outbreak. He explained, "But at the same time, I want to provide opportunity to everyone to audition from their homes. So I've put together a team of A&Rs that will be checking #MTBcasting on all social platforms 24/7 to find gems. Everyone be safe!"
Many Instagram users were disappointed by the news. "🥺 damn man I was really tryna impress in person ! I was soo looking forward to it !! [sic]" Another wrote, "Dang corona! Messin up a mans opportunity 😩😩. But safety first 💪🏾💪🏾💪🏾 [sic]."
Not all of the comments on the 'gram were as positive. "Yal not even gone look at the digital submissions tho 😫 [sic] " and "I been submitted mines but its cool to everyone on here lets collaborate amongst each other [sic]."
Unfortunately, MTB isn't the only reality tv favorite may be affected by coronavirus. Find out which Bravo TV stars' wedding may be also be affected by the virus here.
Do you think it was a good idea to cancel the last leg of MTB auditions as a precautionary measure. Drop your opinion off here!
---