Brandi Glanville Claims Meredith Marks And Angie Katsanevas's Husbands Get "The Best 'D' In SLC"
Staff October 4, 2023 10:05am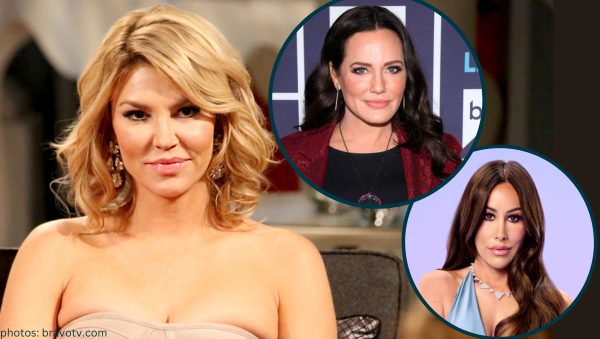 Brandi Glanville has thoughts about a couple of the Real Husbands of Salt Lake City.
The controversial Real Housewife of Beverly Hills alum took to Twitter X to dish on the alleged sex life of Meredith Marks and Angie Katsanevas's husbands.
"I'm pretty sure both Angie and Meredith's husbands are getting the best 'D' in Salt Lake City."
The Traitors star concluded her post with the hashtag "#sharingiscaring."
I'm pretty sure that both Angie and Meredith's husbands are getting the Best "D" in Salt Lake City#sharing is caring

— Brandi Glanville (@BrandiGlanville) October 4, 2023
ICYMI, RHOSLC newbie Monica Garcia spilled on the most recent RHOSLC episode that rumors have circulated about Shawn Katsanevas having sexual relationships with men.
"People are talking about how her husband fucks other men and that they have an arrangement" adding Angie and Shawn's "marriage is completely fake."
After Monica came to Angie with the rumor, Angie pivoted the conversation to Meredith and Seth.
"Are fucking kidding me? I've been with my husband for 27 years. We are loyal to each other. Meredith lives to lie about other people's marriages and the only one that is spreading their legs outside of their marriage is Meredith."
Do you think there is any truth regarding the rumors about Seth and Shawn? Sound off below.
---