Bachelor In Paradise's Abigail Heringer Moves To The West Coast For Boyfriend Noah Erb
Ashley Hoover Baker March 22, 2022 11:18am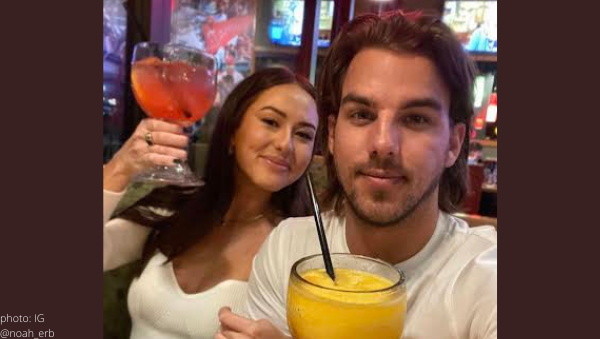 The journey continues…out West!
Abigail Heringer made the move from New York to the West Coast to be closer to her family…and her boyfriend, Noah Erb.
Abigails's new home:
The suitress from Matt James' season of The Bachelor wanted to be near her loved ones.
"The main reason why I decided not to renew my lease for another year in New York was in part because my rent was increasing, but also my family and Noah are both on the west coast. It was a no brainer for me!"
In the swing of things:
Since Abigail and Noah are no longer doing the long-distance thing, Abigai has "been able to get more into a routine."
"I'm excited to have a normal schedule after the last few months of traveling all the time to see Noah."
Despite their schedules, the lovebirds- whose journey began on Bachelor In Paradise– are committed to making their living situation work. "Noah is back at the hospital working and he's actually sleeping right now, he just got back. It's definitely weird being on different schedules because I'm awake during the day being productive and he's sleeping then vice versa. But it's been working out really well."
"I can be super productive when he's working and then when he gets his time off we're really able to do things together. It's definitely a weird schedule but we're making it work!"
View this post on Instagram
Want more Bachelor Nation in your life?
Check out the Get'n Cozy with Erin Hill podcast for EXCLUSIVE INTERVIEWS and more.
Do you think Abigail and Noah are in it for the long haul? Drop your opinion off in the comments.
---