Ariana Madix Doesn't Believe Tom Sandoval And Raquel Leviss Broke Up As She Recently Sent Him A Letter
Raquel "was sending letters to my house like four days ago."
Ashley Hoover Baker May 17, 2023 8:45pm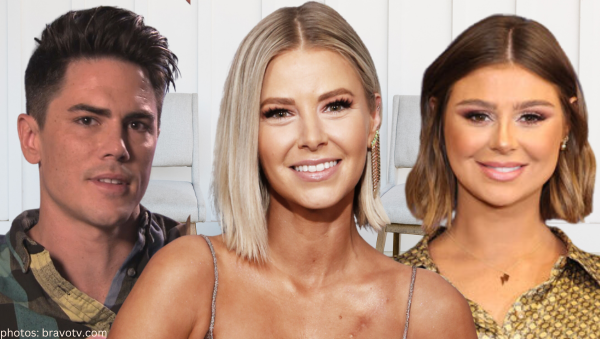 Vanderpump Rules beauty, Ariana Madix, isn't buying what her ex-boyfriend of nine years, Tom Sandoval, and Raquel Leviss are selling regarding their alleged split.
ICYMI, it was recently reported that Raquel (legal name Rachel) "dipped out" on her relationship with Sandoval.
Not only does the blonde beauty not believe Skeezy Sandoval and the Bambi-eyed bitch actually broke up, but Ariana has a receipt …  that arrived at her home via the US Postal Service.
During an appearance on Watch What Happens Live, Ariana averred, "I don't buy [the break-up rumor] at all."
Raquel "was sending letters to my house like four days ago."
Ariana told Andy Cohen she didn't open the hand "written" letter because "it's a crime." She added, "It was addressed to him [Sandoval] and it was her handwriting."
Andy asked if Raquel's letters were sent from the mental health treatment center, but Ariana wasn't sure (or chose not to respond because Ariana is a mindful queen.)
Ariana only saw one letter, but added she's been traveling and hasn't been in her home much lately. She also clarified that she wants to sell the house she bought with Sandoval and move on. Who can blame her? 
Do you think the letter Ariana saw was a breakup letter? Drop your opinion in the comments.
---