Teresa Giudice Tells Andy Cohen She's Not Leaving RHONJ
"I'm not leaving the show, and I never want to leave the show."
Ashley Hoover Baker May 18, 2023 9:35am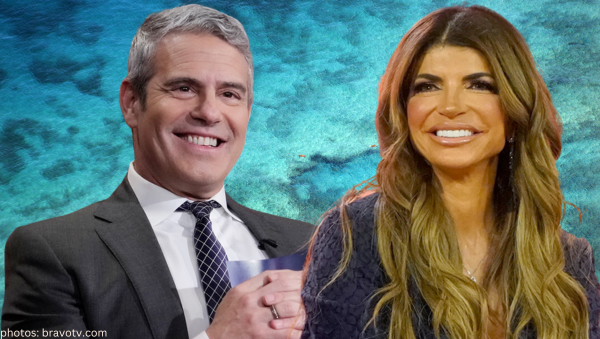 Andy Cohen took to his Sirius XM show, Radio Andy, to clarify a portion of his latest book, The Daddy Diaries, regarding Real Housewives of New Jersey star, Teresa Giudice that she was unhappy with.
In the New York Times best-selling author's latest book, Andy penned his feelings that Teresa would leave the cast of RHONJ after the drama-filled season 13 reunion.
Tre didn't respond well to Andy's statement.
According to Andy, "Teresa said, 'I need to talk to you about some things that are in the book.'"
"I said, 'OK' … and we had a conversation off the stage."
"She's like, 'You know, I didn't quit the show at the last reunion,' and I go, 'That's not what I said.'"
Andy continued, "I just thought she was done and over it after the last reunion, and I believe I said something to her, and I think I even maybe said, 'I don't know, maybe you should step away. What do you think?'"
A week after the RHONJ13 reunion was filmed, the mother of four dorters daughters texted Andy, "I'm not leaving the show, and I never want to leave the show."
Despite the devastating family feud Teresa is engulfed in with her little brother, Joe Gorga, and his wife, Melissa Gorga, Tre insisted she was not going to be the one to walk away from her Bravolebrity status.
Do you think the execs at RHONJ will get rid of either Teresa or the Gorgas since they are no longer in communication? Drop your prediction in the comment section.
---