Andy Cohen Believes Bo Dietl "Was Not Officially Hired To Investigate" The RHONJ Cast
According to Andy, Bo said, "I never said that I didn't do any other investigations for Louie."
Ashley Hoover Baker June 15, 2023 8:49am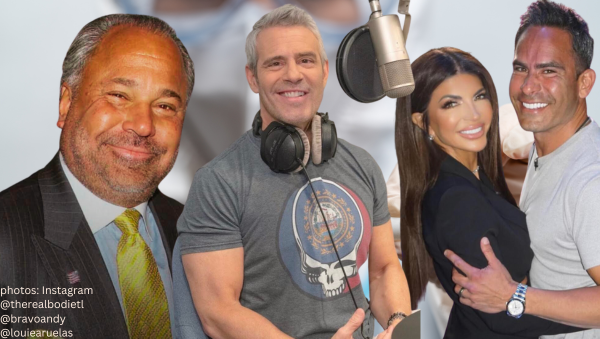 The 13th season of Real Housewives of New Jersey may have come to an end, but the drama has yet to cease.
Bravo TV's daddy, Andy Cohen, took to Radio Andy to announce RHONJ's infamous private investigator, Bo Dietl, "texted me again the other day" to his audience and close friend, John Hill who joined him in studio to discuss Luis 'Louie' Ruelas's claim that he hired the PI to investigate his wife, Teresa Giudice's cast mates.
Andy explained what went down in their chat.
"I want to say on [Bo Dietl's] behalf, he said, 'I never did any investigations on the cast of the Housewives of New Jersey. I never said that I didn't do any other investigations for Louie.'"
According to the Watch What Happens Live host, this was a game of semantics.
"So, he's saying Louie didn't hire him to investigate the cast of the Housewives of Jersey. That's a very specific thing he's saying. He was not officially hired to investigate."
John Hill chimed in to drop his opinion on Teresa's new husband. "I think Louie hired a local community theater writer to write him one-liners in case he didn't know what to say. 'In due time. You'll find out.'"
"I also think Teresa knows deep down that she married the worst person in the world and that's what's coming out. I think deep down – she doesn't want to admit it. But, I think that's why she's so upset to be totally honest."
"He's the worst person, I think, to ever be on a housewives show. The stuff he says, his behaviors, his actions … it's messy in a way that's absolutely not fun."
Do you agree with Andy and John? Drop your opinion below.
---