Andy Cohen Explains How Ariana Madix Convinced Production To Stop Pursuing Tom Sandoval And Raquel Leviss's Relationship
Andy claims Arianna told the crew, "I know Raquel and this is not happening."
Ashley Hoover Baker May 5, 2023 12:04pm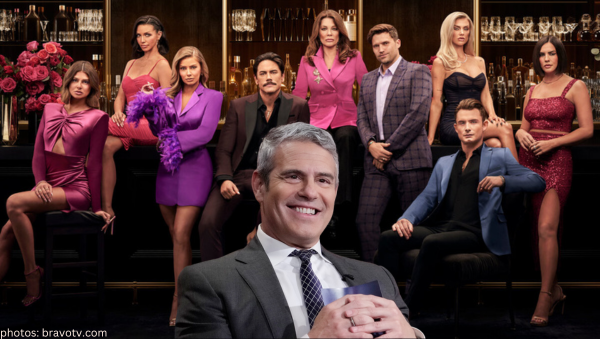 Bravo TV's daddy, Andy Cohen, answered the question that's been weighing heavily on Vanderpump Rules fans' minds … Did production know about 'Scandoval,' Tom Sandoval's infamous affair with Raquel Leviss behind her "friend" Ariana Madix's back?
The Watch What Happens Live host explained that the crew obtained sketchy AF footage of the karaoke enthusiast and the former beauty pageant contestant, but they chose not to dive deeper into the potential scandal … per Ariana's request.
On his SiriusXM show Radio Andy, the father-of-two admitted that he questioned the Vanderpump Rules production team while watching the episodes back.
"I called them once I started seeing the episodes and I was like, 'Are you telling me you guys didn't get that this was happening?' And they said they all kind of followed Ariana's lead."
Being the kind, trusting soul she is, Ariana defended her alleged friend's honor. "Ariana was saying, No. I know Raquel and this is not happening,'" detailed Andy.
Andy noted that Ariana had a feeling that her relationship was awry, she just never thought her boyfriend of nine years would have a several-month-long affair with her close friend.
"The funny thing is — if you think about it now — if you listen to what Ariana is saying she is not saying, 'Tom would never do that.'"
Ariana assured production "Raquel is not that kind of girl and that we were barking up the wrong tree." That's when production stopped pursuing their potential lead, detailed Andy.
What is your opinion of production's choice not to pursue Sandoval and Raquel's inappropriate relationship? Sound off below.
---