90DF's Olga Koshimbetova And Steven Frend Call It Quits After One Year Of Marriage
Steven explained,
Ashley Hoover Baker October 13, 2020 9:42am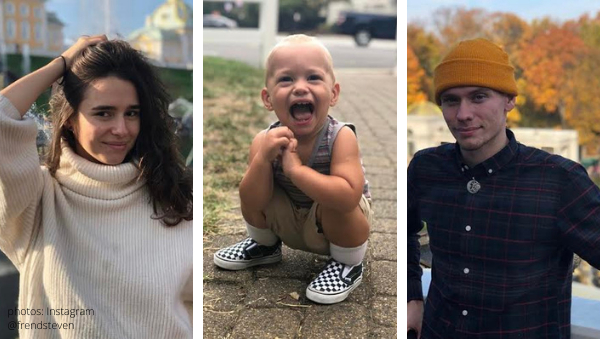 Another one bites the dust.
90 Day Fiance's Olga Koshimbetova and Steven Frend decided to throw in the towel after one year of marriage. The couple from season six share a son, Richie.
Olga and Steven's history:
Fans of 90DF know the young couple had a long, difficult road ahead- especially once they learned Olga was pregnant after their summer romance while she visited the United States with friends.
Baby Richie was born in his mother's native country of Russia in 2018. Eventually, the growing family received visas to come to America and moved to Maryland. Olga and Steven were married in August 2019.
Steven took to his Instagram story to tell his side of the story:
"People keep asking if Olga and I are [together] but the answer is we went into this super blindly." Steven continued, Olga and I "learned a lot about each other" over the course of their journey together. "But, we're better as co-parents to our boy."
Thankfully, Steven and Olga are "both civil and cause no drama" during these tough times.
He also mentioned, "P.S. Don't assume you know the full story from this one little post." I don't know about you, but I'm anxiously awaiting Olga's side of the story…
View this post on Instagram
Is it just me?!?!
Does anyone get young 'Pole' (Paul from Paul and Karine) vibes from Steven? I digress…
Need more 90DF in your life?
Check out the Pink Shade podcast for hilarious recaps of your favorite TLC shows and more! Here is the most recent episode.
Did you think Olga and Steven were doomed from the start, or are you less broken and jaded than me and thought they would make it work? Sound off in the comments!
---