90 Day Fiance Alum Larissa Dos Santos Lima Plans To Introduce On-Again Boyfriend To Family
"There is no love without forgiveness, and there is no forgiveness without love,"
Ashley Hoover Baker April 7, 2020 11:17am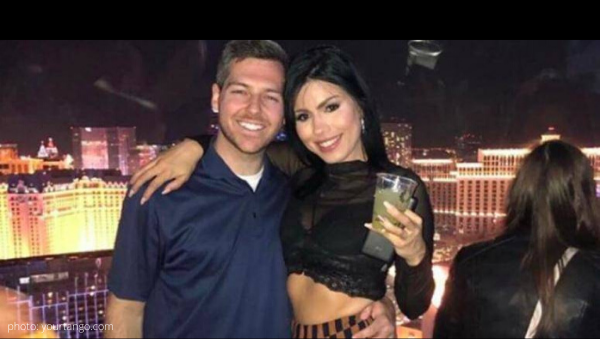 90 Day Fiance alumni, Larissa Dos Santos Lima, plans to introduce her on-again boyfriend, Eric Nichols, to her family soon.
Larissa and Ericee's big news:
The former Mrs. Coltee Johnson took to Instagram to make it official (again) with Ericee and announced, "Biggie love announcement : We're happy and that's what matters 😘 💛✨"
When does Larissa plan on introducing Eric to her kids?
A fan asked if the Brazilian beauty plans to bring her kids to America in the near future. She explained that he will be meeting her family "soon" and "Ericee better treat them very well!"
Considering the state of the travel industry, I'm unsure Larissa has the same definition of 'soon' as the rest of us.
In case you forgot:
The couple split in September 2018 after 8 months of dating. In case you need a refresher…
To pour salt in Larissa's woundee post-breakup, Eric hung out with Larissa's ex-husband and 90DF star, Colt Johnson, his mom Debbie Johnson, and their cats. To be a fly on that wall… In case you missed it, here ya go!
What's next for Larissa?
Looking ahead, Larissa told In Touch Weekly that she will be launching her "tasteful" OnlyFans account. "I am using this time [in isolation] to learn and work on making my American dreams come true."
Want more 90DF in your life?
Subscribe to the Pink Shade with Erin Martin podcast for the latest gossip and tea from the wacky world of TLC programming and beyond! Here is the most recent episode.
Do you think the second time is the charm for Larissa and Ericee? Spill your tea in the comments!
---