90 Day Fiance: Fernanda Flores And Jonathan Rivera Are Officially Divorced
Fernanda announced she is 'Officially Single!'
Ashley Hoover Baker March 19, 2020 1:03pm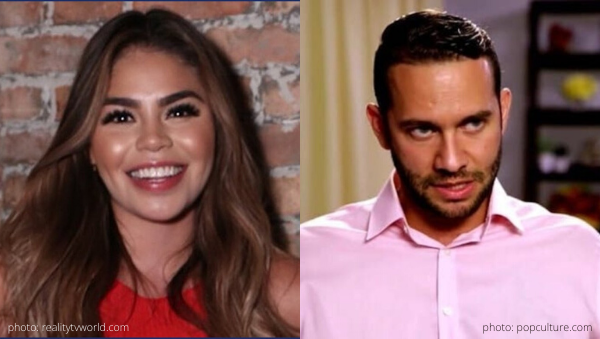 90 Day Fiance alumni Fernanda Flores and Jonathan Rivera's divorce is finalized. The fan favorites from season 6 of TLC's juggernaut confirmed their split last year. Fernanda was quick to announce she is 'Officially single!'
Fernanda's future:
The beauty took to Instagram to share her positivity moving forward and wrote, "By forgiving and closing chapters you open your heart to more blessings to come in your way."
Fernanda thanks her supporters:
"I can't thank you enough to all my followers, friends and family for all your love and support in all this journey. This isn't a failure, this is a win! Excited to see what God has planned for me.✨"
Jonathan's decision to end his marriage to Fernanda:
The real estate agent took to IG live to explain, "Every marriage has its problems. Every relationship has its issues." He noting that "while he 'gave 110 percent to my marriage,' he 'reached a point' where he had to focus on himself," according to PEOPLE.
Jonathan's future:
"Fernanda and I will remain friends," Jon added. "I think you give everything in a relationship — in a marriage — that you can. I will give everything I can to the next person in my life."
If you need more 90DF in your life, you should check out the Pink Shade with Erin Martin podcast. Here is the most recent episode.
Who do you think will remarry first, Fernanda or Jon? Drop your prediction off in the comments!
---