90 Day Fiance: Anna Campisi And Mursel Mistanoglu Open To Use Surrogate To Have Child Together
What does that mean for Mursel's family?
Ashley Hoover Baker February 19, 2020 9:46am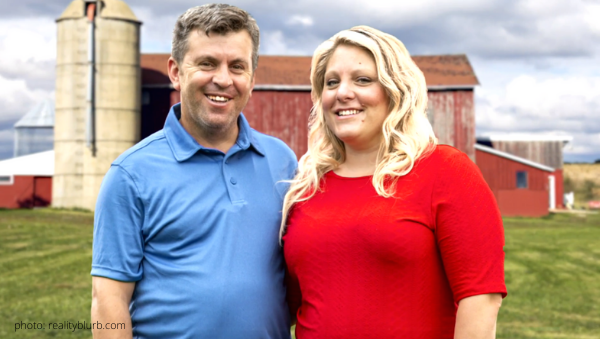 Is another 90 Day Fiance baby in the works?
90DF's Anna Campisi and Mursel Mistanoglu revealed they are willing to use a surrogate to have a child together. Mursel then made an announcement at the Tell All that he would like his blood line to continue.
Anna admitted that she could not have any more babies and they would need to look into using a surrogate as she's unable to have any more kids at her age. Unfortunately for the newlyweds, surrogacy happens to be illegal in Mursel's home country of Turkey.
What does that mean for Mursel's family in Turkey?
Due to this complication, the beekeeping-couple have already decided that they would not be telling Mursel's Turkish family in order to avoid further drama with getting his family's blessings. This seems like a recipe for disaster.
I don't know about you, but assuming the news of a possible surrogacy baby would not travel back to his family in Turkey as the show is a worldwide phenomenon is asinine. Did Anna and Mursel not learn their lesson the first time they lied to his family? Never forget that Mursel kept Anna's three sons a secret from his family. When he finally came clean about the kids, he lied to his family and said that Anna kept her boys a secret from him as well. Shady.
Although Mursel claims he doesn't care about what his family thinks regarding his decision to have a baby via surrogacy with Anna, this is also the man that left his fiancée and flew back to Turkey, just to get a blessing from his family- so there's that.
If you need more 90DF in your life, you should check out the Pink Shade with Erin Martin podcast. She hilariously breaks down 90DF and more of your favorite TLC shows! Here is Erin's most recent episode!
Do you think Anna and Mursel will go through with using a surrogate to have a baby together? Drop your predictions in the comments!
---