90 Day Fiance Alum Alex Brovarnik Saves Drowning Man
The real life superhero was on vacation with his wife, Loren Brovarnik, in the Bahamas.
Ashley Hoover Baker March 2, 2020 12:28pm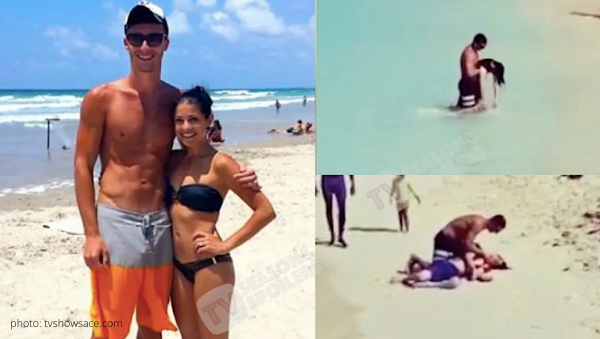 90 Day Fiance alumni, Alex Brovarnik, saved a drowning man while on vacation with his wife, Loren Brovarnik, in the Bahamas.
Loren proudly posted a sensitive video (not suitable for all viewers) to her Instagram page of her husband, the real life superhero. Not all heroes wear capes.
The lovable couple from season three of 90DF and Pillow Talk were enjoying a sunny Nassau over the weekend when Alex spotted an intoxicated man make his way out to the water and begin to go under. The new US citizen literally pulled the stranger's limp body back to shore before trying to help him regain consciousness as a crowd formed.
Loren captioned her post on the 'gram with, "My husband was watching a guy who was beyond intoxicated, who was with his 'friends' who just stood there and watched! The man went into the water and about drowned! The soon-to-be mom continued, "We are meant to be in a place in time for a reason! Alex and his friend Sean were meant to be at this beach, at this exact time because if not, who knows what could have happened!"If you need more 90DF in your life, you should check out the Pink Shade with Erin Martin podcast. You can listen to the most recent episode here!
Are you excited for Alex and Loren to become parents? Sound off in the comments!
---