Yovanna Momplaisir Will Return To RHOA Season 13 With A Peach
Nene Leakes avoided contact with Yovanna at the reunion, but she won't be able to dodge Yovanna forever!
Ashley Hoover Baker May 25, 2020 11:40am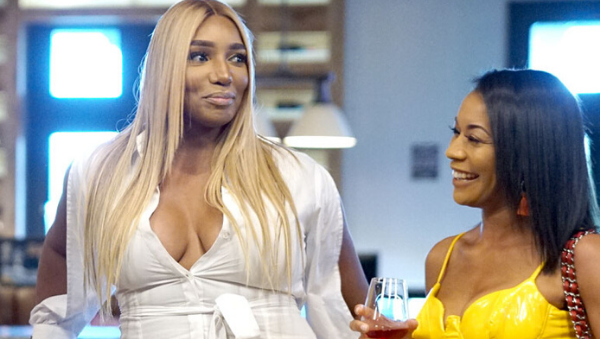 Yovanna Momplaisir will return to Real Housewives of Atlanta season 13 with a peach, to Nene Leakes' dismay. Nene avoided contact with Yovanna at the RHOA virtual reunion, but she won't be able to dodge Yovanna forever!
From 'friend of' to full time housewife:
Sources close to Bravo's hit show told TMZ, "Producers invited Yovanna to sign on for season 13 as an official cast member. We're told the contracts went out to all the ladies after they filmed the reunion."
Nene and Yovanna's conspiracy:
TMZ sources say Yovanna's main story line for the upcoming 13th season will follow the 'Snake Gate' scandal from season 12. In  case you missed Snake Gate, Nene brought Yovanna in to do her dirty work- by secretly recording the ladies trash talk Nene.
Long story short, Yovanna did not record the ladies even though Nene put her up to it.
Nene speaks up:
Nene made yet another dramatic exit at the RHOA virtual reunion by closing her laptop. The outspoken housewife may not have returned to the reunion where Nene would have been forced to go face to face with Yovanna, but she did take to YouTube to tell her side of the story.
Need more RHOA in your life?
Check out the On This Day Entertainment podcast so you can stay up-to-date with the latest news from your favorite reality shows and celebrities. Here is the most recent episode.
Do you think Nene will return for the 13th season of RHOA? Drop your predictions off in the comments!
---