VPR's Kristen Doute Dishes On Her Relationship Status With Brian Carter
Are Kristen and Carter on-again or off-again?
Ashley Hoover Baker January 15, 2020 8:42am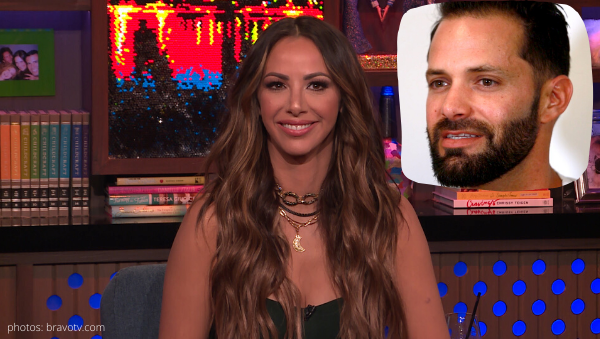 Vanderpump Rules star, Kristen Doute, dishes on her relationship status with on-again/off-again boyfriend/freeloader, Brian Carter.
If you're an obsessed 'Vanderfan' like me, you've been tuning into the first couple episodes of the 8th season of VPR, you've been a witness to the roller coaster that is Kristen and Carter's relationship. Keep in mind, that is footage from months ago. Let's move to current day and check out where the relationship is in the present.
Kristen spoke exclusively to US Weekly and spilled her tea, confirming she and Carter are officially no longer dating. "We're broken up, absolutely. Single, single, single," explained the founder of the James Mae t-shirt line. "We're trying to be friends. He's always going to be one of my best friends in my mind. I love him, I care about him, we have dogs together. But we tried to make it work and it's not working, so it needs to be done."
The unhealthy dynamic between Crazy Kristen and the scrub Carter, was so bad it drove a wrench in Kristen's friendships with her VPR co-stars Stassi Schroeder and Katie Maloney Schwartz. Kristen explained, "The more that they rip on him, the more than I'm going to protect him. That kind of drove us closer together too. Once I wasn't around Katie and Stassi anymore and I could really just decide, 'Are we going to work or are we not?' Then I had to do what was best for me."
Kristen admitted to 'talking to someone,' but not officially being in a relationship with them. Though he isn't a Bravolebrity, Kristen's new gentleman friend is one of Tom Schwartz's besties. "That's the scary part of dating — at one point are you just having fun and sleeping together and then you're going out on dates and then you're sleeping together on the reg, and then you're only kind of dating each other, but you don't want to. So at one point do you just go, 'Oh s—t.'"
Kristen finished her interview with reassuring the reporter (and herself)  "I'm just having fun."
I recorded a bonus episode of the On This Day Entertainment podcast breaking down the new season. Click here to listen to my shady opinions of the cast members, new and returning, including my take on the Kristen and Carter saga!
Do you think Kristen will stay broken up with Carter? Sound off in the comments!
---