Former RHOC Star Vicki Gunvalson Speaks Out After Getting Dumped By Steve Lodge
"She was traumatized. It ruined her."
Ashley Hoover Baker September 30, 2021 10:45am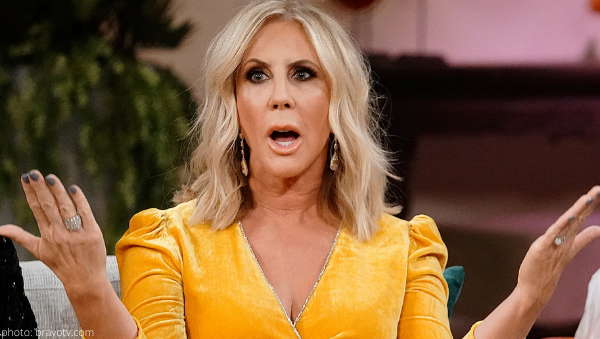 It does not appear that former Real Housewives of Orange County star, Vicki Gunvalson, will be in an emotional place to 'Whoop It Up' anytime soon, as it was revealed she was dumped by former fiancé, Steve Lodge.
The break-up:
A source exclusively revealed to US Weekly, that Steve "was the one to pull the plug" and that Vicki "was traumatized. It ruined her."
"Steve broke up with Vicki while she was filming the [Real Housewives] spinoff show in the Berkshires…She didn't want to be at the [Dorinda Medley's] house anymore."
A second insider told the gossip tabloid, "Steve and Vicki's relationship did not involve any fighting," but as a result of Steve "spending more time in Mexico while Vicki is working at her business Coto Insurance in California."
Does Vicki need a casserole?
The anti-vaxxer is "still a mess" and is "not OK" after the breakup.
"She's in terrible shape. She still loves him," the source spilled while also revealing that Steve moved out of Vicki's home.
"They had not been getting along for a long time. He seemed disinterested in her for a very long time."
Check out Zachary Reality for the latest on all things Bravo, Bachelor Nation, and beyond!
Do you think Steve used Vicki to help his run for California mayor and dumped her after he lost? Sound off in the comments!
---