Holy Cannoli! Take the RHONJ tour!
Curated by Taste of Reality
Staff October 1, 2017 2:00am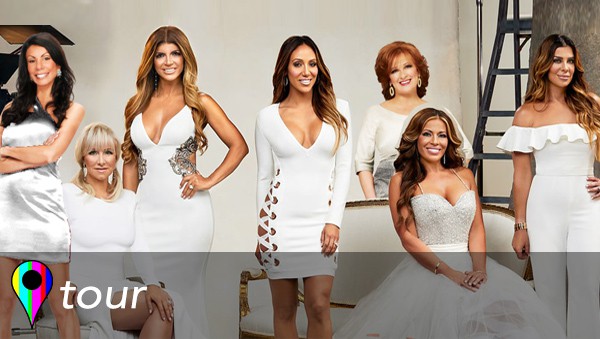 Ready for some table-flipping fun in New Jersey?! Well hold on to your ravioli because we've curated the perfect day tour that follows in the footsteps of the Real Housewives of New Jersey.
1 . Lunch at Gorga's!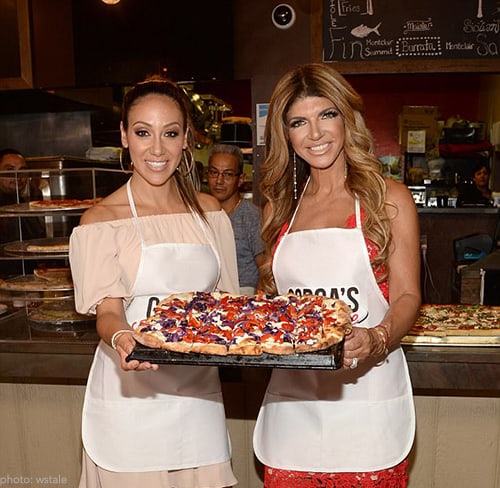 Yep! Teresa Giudice paired up with Joe and Melissa Gorga and the fam opened the doors to their very own restaurant earlier this year. The menu includes plenty of Italian staples – some of which you'll recognize from Teresa's cookbook, Fabulicious. A handful of dishes are also named after the family, like Audriana's Rock Shrimp Arrabiata, Milania's Pesce del Giorno and Antonia's Chicken Francese! — What happened here?! —
2. Stop by The Brownstone owned by the Manzo Fam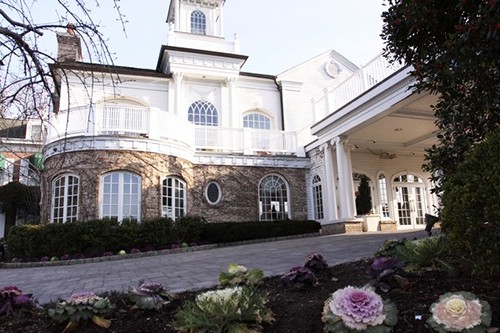 With the original house built in the 1800's, this craftsman estate is a true landmark that's now lovingly cared for by RHONJ's Caroline Manzo and family! Take a leisurely walk through the grounds and check out the pristine interior. On your way out, don't forget to grab a jar of The Brownstone's world famous pasta sauce. — What happened here? —
3. Get Glam at Lauren Manzo's FullBlown Salon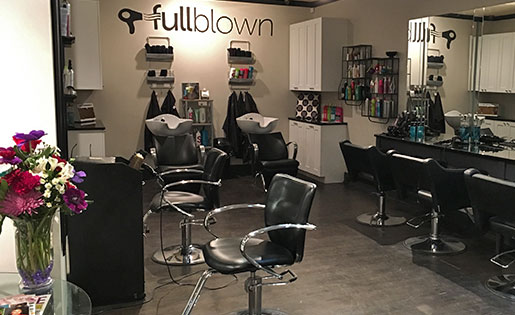 After a rough opening (it may or may not have caught on fire),  FullBlown Blow-out & Beauty Lounge is open for business! You can step into Lauren Manzo's full service beauty bar for anything from a total makeover to a simple blow out! Don't forget to make an appointment.— What happened here? —
4. Grab Some Gelato in a Spooky Spot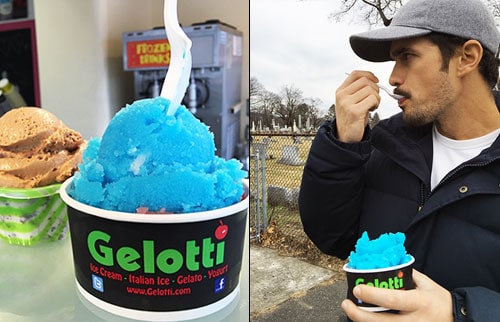 The RHONJ's favorite spot for ice cream, gelato and Italian ice, Gelotti in Paterson, New Jersey, is sweet, frozen heaven! Err… next to an enormous cemetery. Weird? Maybe. Delicious? Definitely. — What happened here? — Check out our full review of Gelotti here!
5. Get Some "Jersey Sun" at Sizzle Tans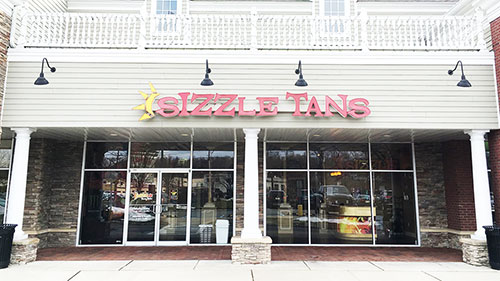 You cooled down with gelato, now it's time to heat things up with one of the Jerseyites' other favorite pastimes – the tanning salon! It's basically tradition at this point… and you'll be happy to get some vitamin D especially if it's a gloomy Jersey day. Check out Bravo's guide on how to tan like a Jersey housewife, then get your own!— What happened here? —
6. Treat Yourself at Nisha Spa & Salon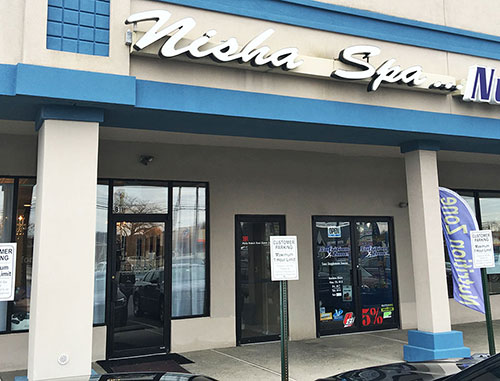 If you haven't already noticed… being a Jersey girl is a whole lotta upkeep! Blow out? Check. Tan? Check. Now top it off with a mani/pedi at one of Melissa Gorga's favorite places to gossip and get beautified! What happened here?
7. Raid Melissa Gorga's Closet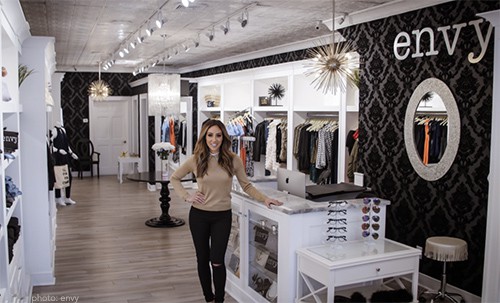 Well… sorta! Melissa Gorga's eye for fashion and style is reflected in her boutique Envy by MG. As you might've seen on Melissa's Instagram, she hand picks pieces from an array of emerging designers to prestigious fashion forward brands. MG is pretty hands on, so don't be surprised if you run into her at the store! — What happened here? —
8. Pre-game at the Manzo brother's Ainsworth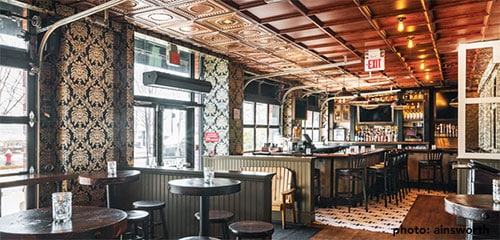 Head over to the Hoboken location and grab a pre-dinner cocktail at the Chris and Albie Manzo's casual place and enjoy the stunning waterfront views of the New York City skyline. OR if you're closer to Newark, the guys just opened a new location there! — What happened here? —
9. Flip a Table at LuNello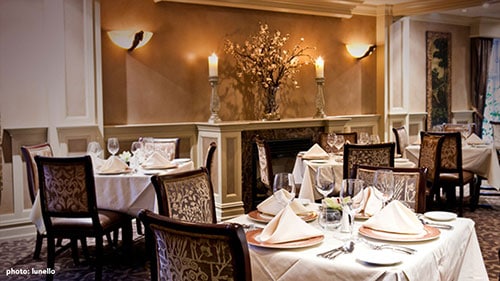 Ok, DON'T actually go flippin' furniture… but DO enjoy a primo dining experience at one of the Real Housewives of New Jersey's most memorable places! Yep, LuNello from Teresa Giudice's table-flip heard 'round the world. Chances are, Danielle Staub isn't eating here a whole lot these days, but if you see her, remind her what happened here!
10. Wildcard!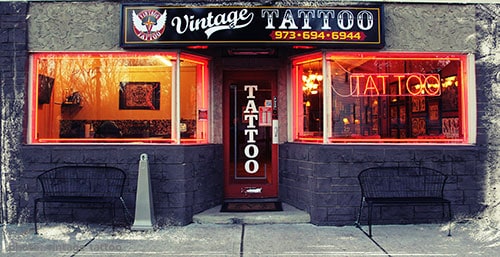 Ready to commemorate your Real Housewives of New Jersey vacation?! Check out the Vintage Tattoo Instagram for inspiration, then get some ink like Dina Manzo did at Vintage Tattoo Shop! — What happened here? —
---