Rumors Of Thomas Ravenel Surround Southern Charm Cast
Could the disgraced politician be a father for the third time?
Ashley Hoover Baker March 20, 2020 11:00am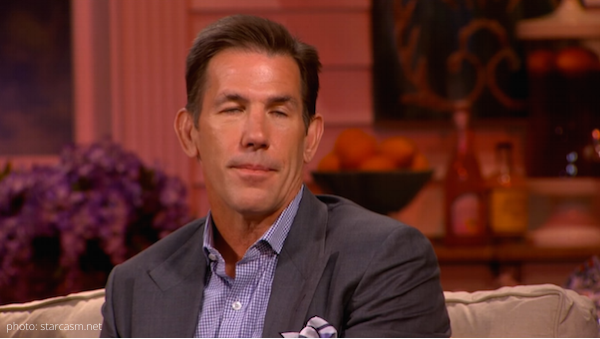 Rumors of Thomas Ravenel surround the Southern Charm cast. According to FitsNews.com, "Several sources close to the seventh season of Bravo TV's Southern Charm tell us a report about Ravenel is all the rage among cast members of the Charleston, S.C.-based reality show – which like the rest of the world has been shut down thanks to the spread of the 2019-2020 coronavirus (known officially as 2019-nCoV or COVID-19)."
The rumor:
That Ravenel is going to be a father for the third time. "Multiple national magazines have reached out to the former state treasurer for comment on these rumors, we are told, and one international publication is said to be staking out the downtown Charleston, S.C. apartment where the woman allegedly bearing his child is residing," according to reports from FitsNews.
The possible baby mama:
Thomas is no longer in a relationship with the woman said to be carrying his child, Heather Mascoe. The relationship between Kathryn Dennis' ex and Heather had its fair share of drama, thanks to Leo Chiagkouris, Heather's ex-boyfriend and father of her two teenagers.
More on Heather's ex:
If you loathe T. Rav like I do, you'll enjoy this…
In August, Leo hung a banner outside of his home. But it wasn't just any banner – this one was intended to further destroy Heather's then-boyfriend's already tainted reputation. The banner was reportedly hung after Leo learned the SC alumni had spent the night in the home where his kids were sleeping.
Leo also launched an online petition warning people about Ravenel and his criminal history. (Is it just me that thinks that is a credible idea?!?!)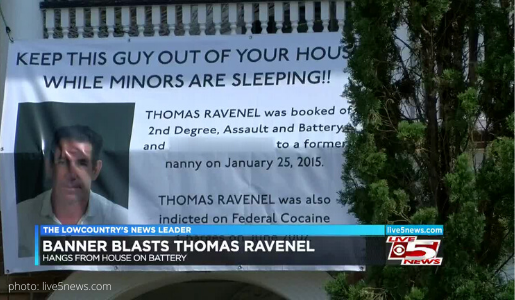 Where are the alleged pregnancy receipts?
Heather was spotted recently by one of FitsNews' sources at an OB-GYN office in Charleston's West Ashley region. Thomas has also reportedly confirmed the baby news to several close sources – acknowledging Heather as the baby mama.
Is there any validity to this rumor?
A SC source who remains close to the former reality star told us they were apprehensive of the tip. "He [Thomas] is known for throwing out disinformation," the source told us.
Stay up to date:
If you want to stay in the know with all of your favorite Bravolebrities and reality tv stars, make sure to subscribe to the On This Day Entertainment podcast.
Do you think Thomas is going to be a dad again? Spill your tea in the comments!
---