Southern Charm's Alum Naomie Olindo And Metul Shah Split
Ashley Hoover Baker July 13, 2021 10:56am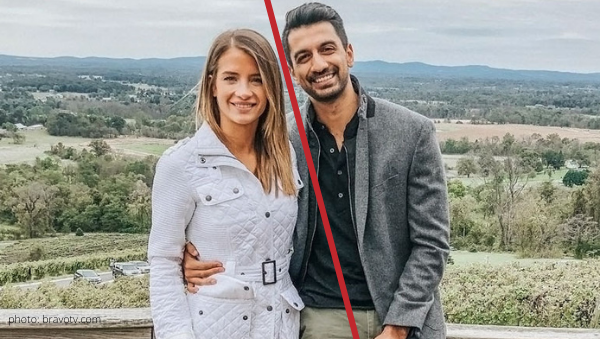 'He's got more honeys than any honeybee…'
Southern Charm alumni, Naomie Olindo, and her boyfriend, Metul Shah, have called it quits, as the anesthesiologist allegedly cheated on the former Bravolebrity.
Naomie made it Instagram official:
The blonde beauty apprehensively posted in her IG stories.
"Betrayal is never easy for anyone and I'm just so sorry to anyone else who has stumbled across those terrible messages."
"I'm absolutely positive I will regret posting this tomorrow but so many of you have reached out saying you are feeling a similar pain. I'm so so sorry."
View this post on Instagram
What's are these 'terrible messages' Naomie speaks of?
Instagram's very own Gossip-Girl-esque account, @deuxmoi, posted a screenshot of a text message exchange suggesting Metul hooked up with at least one ex. Allegedly.
View this post on Instagram
Terrible timing:
To further complicate matters, the breakup was only two weeks after the couple moved in together- in New York City's West Village…
View this post on Instagram
No stranger to pain:
Naomi lost her dad to cancer a couple of years ago. Learning of Metul's infidelity is the most pain she's endured since her family's tragic loss.
"Nothing will be worse than losing my dad but this is a close second."
Never forget:
A source told People that Metul was a factor in Naomi's decision to leave Bravo's popular reality show.
"She's seen what reality television can do to relationships and isn't interested in exposing herself again to that kind of scrutiny."
Now that Naomie's single, do you think will rejoin the Southern Charm cast? Sound off in the comments!
---