Alert! Alert! Southern Charm's Craig Conover Might Have a New Girlfriend!
Are Naomie and Craig officially done?!
Genny Glassman May 15, 2018 4:45pm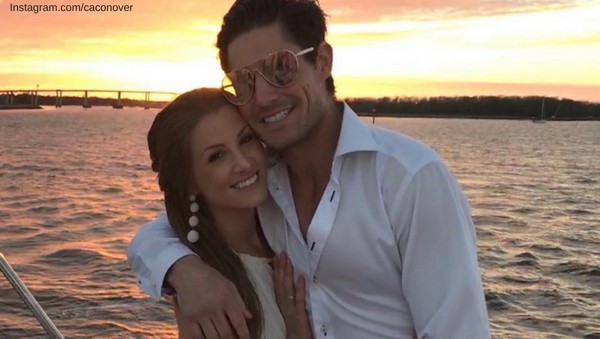 I guess we know what happens to Craig and Naomie at the end of the season! After a tumultuous relationship with fellow castmember Naomie Olindo, it looks like Craig and Naomie are not only dunzo, they are moving on from each other!
Craig Conover recently posted this photo to his Instagram with a pretty, new, brunette that is rumored to be his new main squeeze. The mystery woman is Sarah Bella Slagsvol. While Craig has yet to confirm the relationship, the two certainly look cozy on social media.
Meanwhile, Naomie has made it loud and clear that she's moved on. On April 30th, she posted this picture to Instagram, showing the Southern Charm star getting steamy with a new guy, Metul Shah.
However, Naomie seems reluctant to publicly put a label on it. She has yet to call Metuh her boyfriend, but to us he seems to be a good find! The Charleston local is an anesthesiologist and if this picture reveals anything, the two absolutely have chemistry with each other.
While these clues seem to point to a major break-up, you never know with Craig and Naomie. These two might just be setting up a fresh new batch of drama for the next season of the show!
Tell us if you think that Naomie and Craig should have stayed together in the comments!
---