Shahs Of Sunset's Mike Shouhed Arrested For Domestic Violence
Though the victim was left with a "visible injury."
Ashley Hoover Baker April 4, 2022 11:14am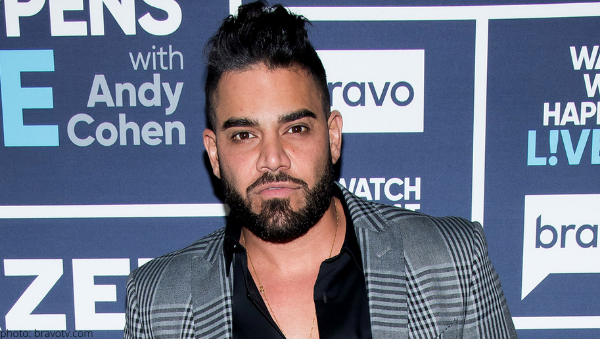 Mike Shouhed from Bravo's Shahs of Sunset was arrested for domestic violence.
According to reports from Page Six, "The Los Angeles Police Department confirmed Monday that West Valley officers responded to a call of 'unknown' trouble at approximately 10 p.m. local time."
There was a "visible injury" on the unnamed victim with whom an LAPD public information officer described as an "intimate partner violence with injury."
Clink clink:
"Shortly after his arrest, the Bravolebrity was booked around 1:05 a.m. local time March 28, according to the Los Angeles Sheriff's Department court records."
Charged with a felony- "corporal injury on a spouse or cohabitant"- to be exact, Mike "was given a $50,000 bond and held until 6:35 a.m., at which point he was released for paying the money. He is due back in court on July 25."
Deny Deny Deny:
Any Shahs of Sunset fan knows Mike's first instinct when caught in his self-created messes is to deny the accusations at all costs.
His arrest appears to lend no differing strategy for repair as Mike's attorney, Alex Kessel, confirmed to Page Six the OG 'Shahs' star "denies all the allegations."
Is anyone else reflecting on how nice it must be to be able to buy your way out of your problems? Just me?!?! Drop your hot-takes off in the comments.
---