RuPaul's Drag Race Programming To Expand In America
Get ready to gag for 'How's Your Head, Hun,' 'Canada Drag Race,' and 'Werq the World.'
Ashley Hoover Baker May 19, 2020 2:18pm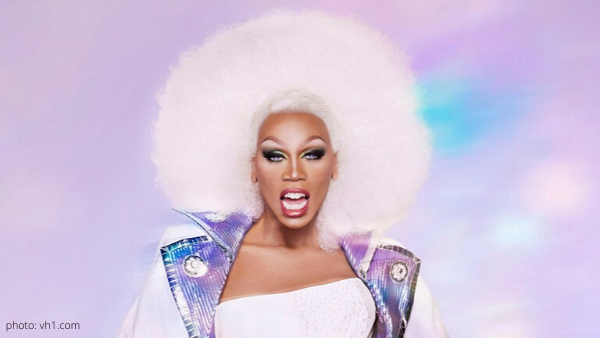 Hey squirrel friends!
Thanks to World of Wonder, RuPaul's Drag Race will expand America's programming with three new shows, including Canada's Drag Race! As if RuPaul and her girls haven't done enough to keep us entertained while in isolation, the Queens come to the rescue yet again!
In addition to Canada's version of the US's hit reality drag competition tv show (that also filmed in the UK and Thailand), us Kitty Girls can also look forward to BBC's How's Your Head, Hun? and the WOW docuseries, Werq the World. 
How's Your Head, Hun?
RPDR judge extraordinaire, Michelle Visage, gives a look inside her quarantine life, while Drag Race filming is temporarily paused. Michelle's husband David, Lola (Michelle's teenage daughter), Lola's boyfriend, and her pets, will co-star with the iconic judge as she keeps things light and refocuses her energy on her family.
The debut of HYHH is May 26.
Werq the World:
The popular docuseries returns for its sophomore season featuring the world's biggest drag superstars, including RPDR winners. The show captures every aspect of life on the road, including the alumni in and out of drag.
Fan favorites featured on Werq the World are Aquaria, Asia O'Hara, Detox Icunt, Kameron Michaels, Vanessa Vanjie Matteo, Monét X Change, Naomi Smalls, Plastique Tiara, and Yvie Oddly.
View this post on Instagram
Werq the World will work it's way to your tv on June 2.
Canada's Drag Race:.
Oh, Canada!
Ru is heading north to highlight our neighboring Queens' Charisma, Uniqueness, Nerve, and Talent.
Like the American version, episodes test the girls' raw talent, while challenging them to impress the judges with their singing, dancing, acting, impersonation, costume making, and improvisation. (So you're saying there will be a Snatch Game?!?!)
Each week, one dragtestant will 'sashay away' until one queen will earn the coveted honor of being Canada's first drag superstar. Gracing our screens are Anastarzia Anaquway, BOA, Ilona Verley, Jimbo, Juice Boxx, Kiara, Kyne, Lemon, Priyanka, Rita Baga, Scarlett Bobo and Tynomi Banks.
The judging panel features RPDR season 11 runner up Brooke Lynn Hytes, Jeffrey Bowyer-Chapman, Stacey McKenzie and ETALK Senior Correspondent Traci Melchor. Best of luck, gentleman. And may the best woman, win (raises arm!)
Canada's Drag Race will sashay its way onto our screens on July 2.
 In the meantime:
The RuPaul's Drag Race season 12 reunion special will air on VH1 on May 22. The virtual finale will air the following week on May 29.
Need more of RuPaul and her girls?
Check out the Alright Mary podcast. Here is the most recent episode. You can thank me later.
Which of these shows are you most excited for? Drop names in the comments!
---