RuPaul's DragCon LA 2020 Cancelled Due To Coronavirus
DragCon L.A. 2021 promises to be "better than ever."
Ashley Hoover Baker March 11, 2020 1:57pm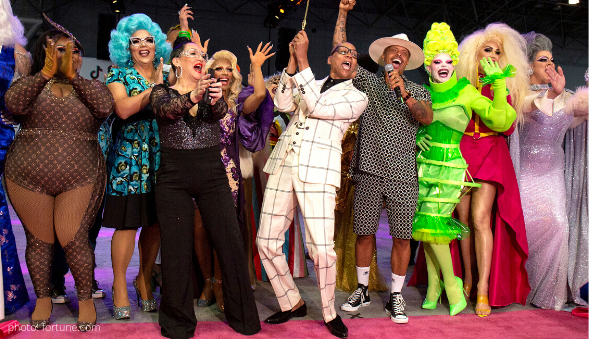 RuPaul's Drag Con 2020 is forced to sashay away from Los Angeles due to the outbreak of coronavirus. DragCon L.A. 2021 promises to be "better than ever."
The 2020 event was originally set for May 1-3, and was formally cancelled via the website la.rupaulsdragcon.com.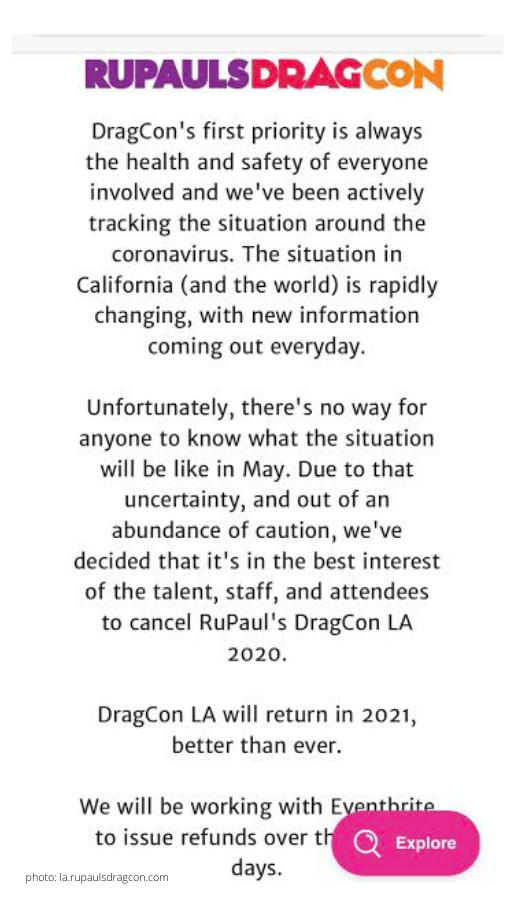 Fans with mixed emotions responded to the news. "I am completely 100% disappointed that the event will be canceled a lot of time money and preparation has taken place in order for us FANS to come every year since the original year of its taking place I don't believe it is fair to cancel the event due to panic when the event is so far away you will have a ton of people with broken hearts and to say it will be back next year doesn't help those that may not be able to make it or may no longer be with us just very sad and completely unnecessary."
"Coronavirus isn't Dragcon's fault. Decisions like this aren't taken lightly. If the virus gets as major as some predict and people get ill I bet the same people complaining now would complain the event went ahead. It's an impossible decision to make and while it's a shame, it's not the end of the world. While you're reading this, GO WASH YOUR HANDS, EVERYONE, responded another RPDR fan.
This commenter was grateful for the early notice, "Thanks for doing this today rather than at the last minute," while another wrote, "That really doesn't help with my non-refundable flights 😭."
The coronavirus is affecting fans far outside the Ru-niverse. Other high-profile events that will be rescheduled or canceled due to the virus are Coachella, South by Southwest, and Ultra Music Festival.
If you need more of RuPaul and her girls in your life, you should check out the Alright Mary podcast. Here's the most recent episode!
What do you think of the decision to cancel DragCon LA 2020? Drop your opinion off in the comments!
---