Real Housewives Of Potomac Taglines Are Here
Which of the ladies' taglines tops your list? Which one is your least favorite?
Ashley Hoover Baker July 1, 2020 9:23am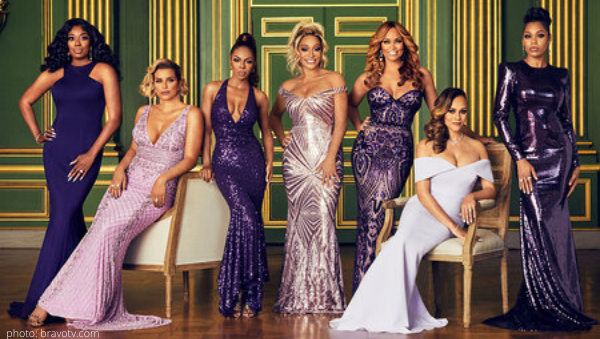 The Real Housewives Of Potomac taglines are here! Can we all agree that ALL other franchises need to take notes? THIS is how it's done, ladies and gentlemen!
"I'm still the baddest thing walking AND the most anointed one talking."
Karen, true to form, DELIVERS in third person.
"Honey the Grande Dame doesn't repeat history, she makes it."
"Maybe if you tried a little harder, you wouldn't have to try me."
Robyn took to Instagram to let her fans know how anxious she is for the much anticipated season. "
Me picturing the day that the #RHOP season 5 premiere is finally here! Aug 2nd on @bravotv 🌸.
"I live in a house full of ballers, but I never get played."
Ashley teased season 5 of RHOP on her IG page as soon as the premiere date was released! "Alas the time has come! Potomac is ready to show you some fun! #RHOP is BACK Sunday, August 2 on @BravoTV! 🌸"
"Now that I got my baby, that's the ONLY crap I take."
Candaice not only delivered my favorite tagline, she had the best caption teasing the season premiere (for me at least!) "It's a date, my loves🌸 Gather yourselves, your libations and a pen and paper (notes will need to be taken) for the Season of all seasons." 
"Reading is fundamental, and honey I OWN the library."
"The professor has arrived, and class is officially in session."
Watch the season 5 RHOP taglines here!
The RHOP cast aren't the only ladies to drop new taglines this week:
In case you missed it, Real Housewives of New York returns this week with new episodes after their mid-season hiatus. New taglines were released sans Tinsley Mortimer. In case you need a recap on Tinsley's move to Chicago, here ya go!
Which of the RHOP ladies' season 5 taglines' tops your list? Which one is your least favorite? Sound off in the comments!
---