RHOP's Gizelle Bryant Introduces Daughters To Winter House's Jason Cameron
"He's met my kids and he's great."
Ashley Hoover Baker January 22, 2023 9:19am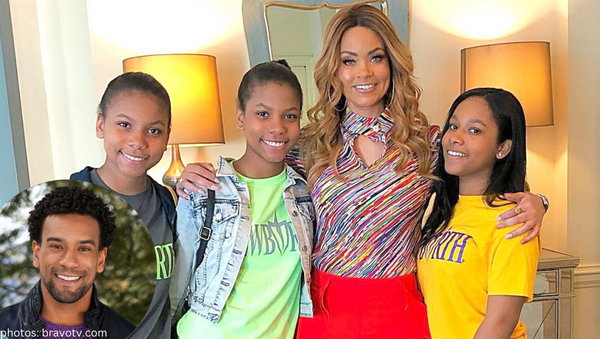 Taking the next step:
Real Housewives of Potomac star, Gizelle Bryant, isn't wasting any time with her new man, Jason Cameron from Winter House.
The RHOP beauty made an appearance on the Reali-Tea podcast giving insight on the Bravolebrities' relationship status … Jason has already met Giz's daughters!
Delightful with a capital 'D':
The former host of Bravo's Chat Room gushed over her fellow Bravo TV personality.
Jason is "an awesome guy."
"Anytime we're together, we just have a ball," Gizelle added. "I'm all about the fun, and he brings the fun."
When asked what she's looking for in a man, the green-eyed bandit confessed, "he's got to have a big D."
Gizelle jokingly corrected herself, "I said that Jason makes me laugh."
"I will say this, and then we will get off of his D … He's met my kids and he's great."
It's in the stars:
Astrology makes its way into the equation as Gizelle notes that she and Jason share a sign.
"It's kinda funny because Jason is a Virgo too. I told him, I was like, 'I probably am going to hate you tomorrow.'"
The verdict is still on whether Grace, Adore, and Angel like Jason, but Bravoholics are confident these young queens won't hold their opinions back (and we love them for it!)
Do you think Gizelle and Jason make a good couple? Sound off below.
---