Bethenny Frankel Confuses Bravolebrity With A-List Actress
Ok, but Kate Chastain pretty much IS the Jessica Chastain of the Bravosphere ...
Staff June 27, 2023 5:36pm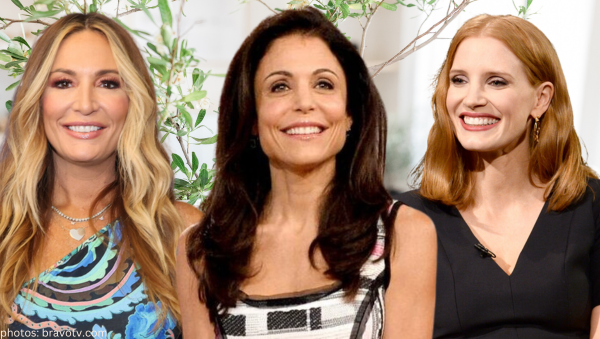 If it feels like it always comes back to Bravo TV with Bethenny Frankel, that's because it does.
The former Real Housewives of New York star was a guest co-host on The Today Show alongside Hoda Kotb who celebrated the BStrong founder's transition from reality tv to doing drug store makeup reviews on TikTok.
While shouting out a top-notch cosmetics pro, Bethenny had a slip of the tongue.
"Christopher Buckle – the world-famous makeup artist – he does Blake Lively and Kate Chastain and everyone – he did her for the Met Gala" did Bethenny's makeup for her Today Show co-hosting gig.
Though Below Deck and The Traitors alum, Kate Chastain, may be considered the Jessica Chastain of the Bravosphere, only one of the amazing Chastain ladies has an Oscar win.
In an effort to maintain journalistic integrity (haha), I think it's important I mention Kate earned the coveted title of 'Best Bravolebrity' at the 2020 Golden Crappie Award Show.
Jessica Chastain wishes…
View this post on Instagram
On a scale of 1-10, how much time does Bethenny spend thinking/talking about Bravo in a day? Sound off in the comments.
---