RHONJ's Melissa Gorga Questions Andy Cohen's Credentials On WWHL
A defensive Melissa asked her boss if he was a certified therapist before backpedaling.
Ashley Hoover Baker April 12, 2023 7:54am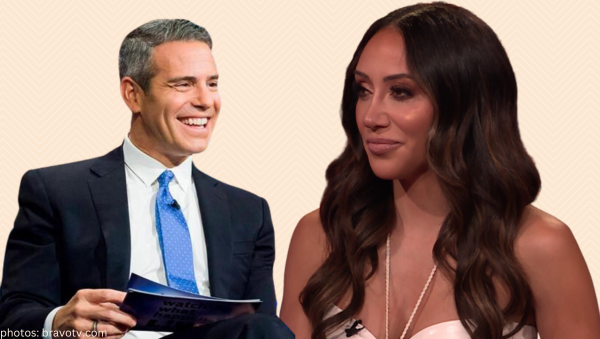 Real Housewives of New Jersey's Melissa Gorga made a cringe-worthy appearance on Watch What Happens Live Andy Cohen which left her backpedaling with her boss.
Melissa admited it's "fair" for Andy to believe audiences won't get a resolution regarding the conflict between the Gorga family and Teresa Giudice's family from the season 13 RHONJ reunion.
"You're not a therapist, right," asked Melissa before adding, "Are you certified?"
Clearly, Bravo TV's daddy was taken back by Tre's estranged sister-in-law's gall and clapped back, "No, but after 16 years of f*cking doing this I think I have some idea of what I'm doing."
The audience was on Andy's side so Melissa backpedaled and gave her boss credit before saying "You know better than to try to work with us. Like, the Jersey fam and the therapy sometimes it works and sometimes it doesn't."
Trying to secure a spot on the show's next season, Melissa's husband, Joe Gorga declared they are not finished trying to mend their broken relationship with his sister.
"It's' never done. It's family, bro. What do you walk away from family? Come on. What's the matter with you? What are we, animals?"
View this post on Instagram
Do you think Melissa and Joe will get asked back for the 14th season of RHONJ since they are not in communication with Teresa? Drop your prediction below.
---