Update- RHOM's Larsa Pippen Responds To Guerdy Abraira Calling Her "The Fakest Housewife Of Them All"
Larsa called Guerdy's shade
Ashley Hoover Baker February 12, 2023 10:32am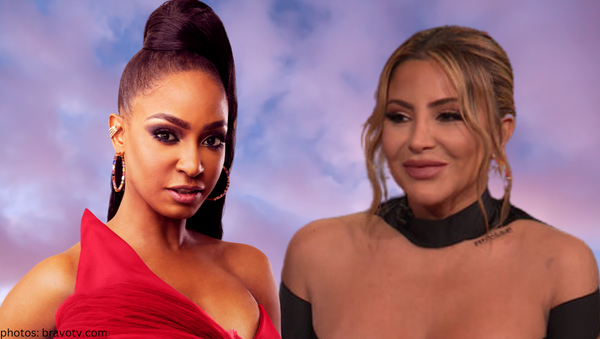 Updated post 2/12/2023 @10:32
Larsa Pippen took to Twitter to clap back at her Real Housewives of Miami costar, Guerdy Abraira, for accusing her of faking the most tears.
The OnlyFans diva slammed Guerdy's shade as "hilarious" and called her "bored."
The one w the fake tears lol https://t.co/VmuHyW0aoD

— Larsa Pippen (@larsapippen) February 12, 2023
Are you on Team Larsa or Team Guerdy on this one?
---
Original post 2/11/2023 @9:17
She doesn't just plan the party, she IS the party … and she can invite whomever she pleases!
During an appearance on the Virtual Reali-Tea podcast, Guerdy Abraira played a game of 'Mirror, Mirror on the Wall' and exposed one of her Real Housewives of Miami co-stars for being inauthentic.
Caught on the spot, Guerdy took a pregnant pause before blurting an explicit. The lively audience cheered as she finally responded, "Well, sh!t. Yeah, it's going to be Larsa [Pippen]."
Guerdy quickly pivoted back to the hosts before requesting the "next question." See for yourself!
ICYMI, Guerdy's friend, Dr. Nicole Martin disinvited Larsa from attending her engagement party. You can catch up on RHOM on Peacock.
Do you agree that Larsa is the fakest housewife? If not, who do you think is fakest? Drop names below!
---