Former RHOC Husband Jim Edmonds Blames Threesome Hype On Meghan King Edmonds
Jim claims Meghan is trying to 'get attention' by discussing their sex-capades.
Ashley Hoover Baker January 23, 2020 10:03am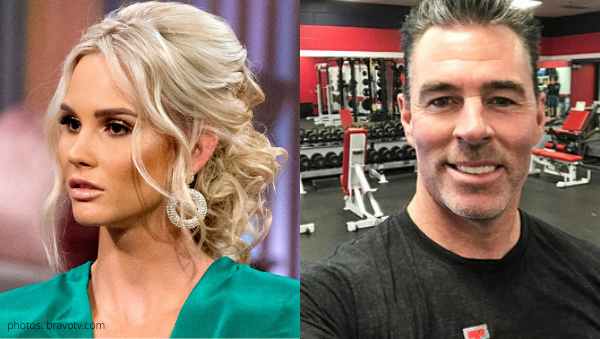 Former Real Housewives of Orange County husband, Jim Edmonds, is clapping back after news of his threesome broke.
The cheating RHOC alumni blames the talk of the former couple's threesome on Meghan King Edmonds. Jim claims Meghan is trying to 'get attention' by discussing their sex-capades, according to reports from Page Six.
Sneaky Jim's rep, Steve Honig, told Page Six, "Jim has no desire to roll in the mud with anyone, nor does he have any interest in playing this out in the media. Meghan decided to publicly broadcast what was essentially a 30-minute therapy session about her marriage and she continues to tell stories to anyone who will listen and use this as an opportunity to get attention for herself. Publicly discussing private matters is not in the best interest of his children and he is not going to engage on that level."
To make matters even more complicated, the former MLB player recently took a trip to Cabo for a friend's birthday party. He brought along 'a friend,' who Meghan claims was her former friend and threesome member. Jim's busy PR rep took time to note, "Jim is separated from his wife and getting a divorce; if he wants to go to Cabo with a friend that is no one else's business."
This isn't the first time Jim has clapped back to rumors, as he originally denied having an affair with the 'baseball madame,' which he later called 'inappropriate extramarital behavior.' He also denied having an affair with their children's nanny.
Of all the terrible things Jim has put MKE and their children through, I'm still stuck on the time he called the cops on Meghan after she went for dinner and drinks with friends. Mind you, she was home by 10 pm and it was the first time she had been out since the split, as Jim was not helping with the kids at home til that particular night. Boy, bye.
Do you think Meghan is seeking attention, or trying to heal in her own way. Sound off in the comments!
---