Dr. Jennifer Armstrong Spills BTS Tea Regarding Heather Dubrow's E! Show
Do you think the potential crossover was a missed opportunity?
Ashley Hoover Baker April 30, 2022 3:19pm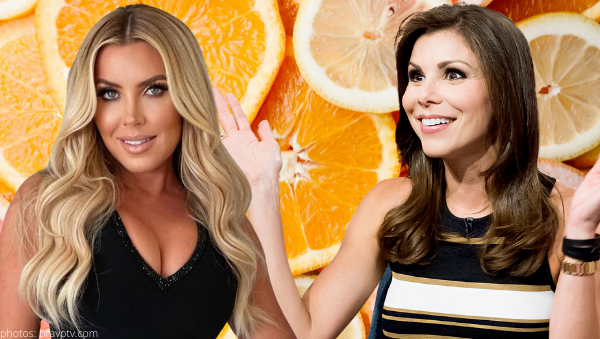 Real Housewives of Orange County's Dr. Jennifer Armstrong joined S'More Date creator Adam Cohen Aslatei (ACA) on an episode of S'More Live on Instagram to spill some behind-the-scenes tea regarding Heather and Terry Dubrow's latest special on E!
ICYMI:
In the social experiment 7 Year Stitch, Heather and Terry pass along the lessons they've learned over the course of their 25-year-long marriage to a couple who is at their breaking point.
Can the help of the popular RHOC pair- with the help of a team of experts ranging from nutritionists and trainers to therapists– save this couple from divorce?
You'll have to watch the hour-long special for yourself!
Missed opportunity:
The one spoiler I WILL give involves one of Dr. Jen's friends from RHOC… Heather 'Fancy Pants' Dubrow.
The CEO of Advanced Skincare Dermatology and Plastic Surgery dished, "They asked me to be the doctor on 7 Year Stitch."
Since Heather is Dr. Jen's "favorite housewife" she filmed with, the Bravolebrity noted it was "unfortunate" that contractually Bravo "wouldn't let me do it."
"But I was so flattered. I'd love to be the doctor on your show."
Watch the interview for yourself:
View this post on Instagram
Gimme S'More:
Check out S'More Date on Instagram for weekly celebrity interviews.
Like the show Love Is Blind, S'More Date builds meaningful connections between people before they see one another. Download the S'More Date app.
Have you watched 7 Year Stitch yet? Would you like to see Dr. Jen added to the cast if they film another special? Sound off in the comments!
---