Former RHOC Star Elizabeth Lyn Vargas: "They're All Going To Hate Her [Noella Bergener] And I'm Going To Love It"
Find out Elizabeth's opinions of Nicole James and Jennifer Armstrong.
Ashley Hoover Baker July 27, 2021 4:00am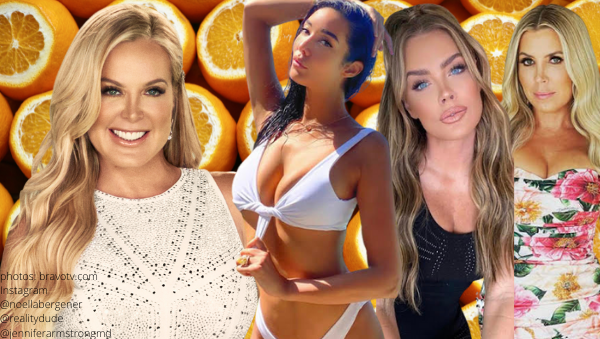 Former Real Housewives of Orange County star, Elizabeth Lyn Vargas, joined S'More Date creator Adam Cohen Aslatei (ACA) on an episode of S'More Live on Instagram to dish on season 16 newbies Noella Bergener, Nicole James, and Jennifer Armstrong.
"They are going to eat up the television screen."
Noella:
"The Noella chick, I mean. Come on. It's gonna be, they're all going to hate her and I'm going to love it."
View this post on Instagram
Nicole:
"I love Nicole!"
"Nicole, actually, I wanted to submit her when I was on. I think I did actually. So, I'm actually very excited."
"She has a great life. She has a great family. She's definitely a housewife."
Happy Friday 🥳 here's some #RHOC newbie Nicole James looking 🔥 as to celebrate – she looks like a mini Denise 😍 pic.twitter.com/5foZIJ6UkA

— RealHousewivesRanked! (@RankedReal) July 9, 2021
Jennifer:
"Jennifer Armstrong, she's apparently a great plastic surgeon girl. She's 'botoxed' everyone in Newport."
View this post on Instagram
Watch the interview for yourself:
View this post on Instagram
Gimme S'More:
Check out S'More Date on Instagram for weekly celebrity interviews.
Like the show Love Is Blind, S'More Date builds meaningful connections between people before they see one another. Download the S'More Date app!
Which of the RHOC newbies are you most excited to learn more about? Drop names in the comments!
---