RHOBH Husband Paul 'PK' Kemsley Arrested For DUI In Los Angeles
Allegedly, "PK was driving home alone after having a glass of wine with dinner and believed he was sober enough to drive."
Ashley Hoover Baker December 7, 2021 11:14am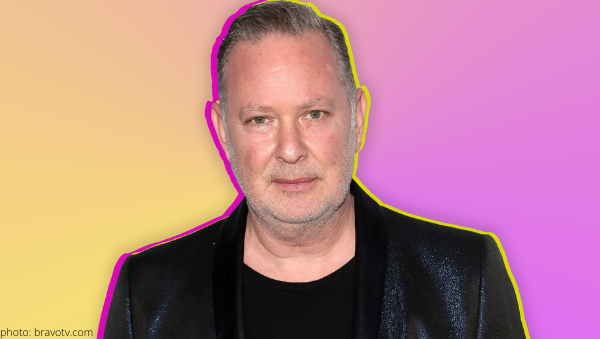 Real Housewives of Beverly Hills husband, Paul 'PK' Kemsley, has found himself in the news again. Dorit Kemsley's other half was arrested for Driving Under the Influence in late November.
The crime:
Per reports from the Daily Mail, "PK Kemsley was arrested in Los Angeles for suspicion of DUI on November 23" after he was "pulled over on the 101 when he blew .081."
The father of two "was then taken to the police department [in Van Nuys] where he blew 0.073," though "the legal limit in California is .08."
PK's attorney speaks out:
Alan Jackson, confirmed, "PK was arrested and cited on November 23 on suspicion of DUI. While out with a business colleague, PK consumed a glass of wine with dinner. Following a traffic stop, it was determined that he may have been close to the legal limit. He regrets the fact he did not take alternate transportation home that evening. PK takes the allegations extremely seriously and fully cooperated with the authorities. This would mark the first and only such incident in PK's long driving history. He has learned a valuable lesson."
ICYMI:
The Kemsleys have been in the news since October 2021 when Dorit was held at gunpoint by three men who invaded her home while she and her two children, Jagger, 7, and Phoenix, 5 were asleep.
Two of the suspects walked into Dorit's bedroom while she was sleeping and she woke to them standing at the end of her bed. Dorit begged, "Don't hurt my babies. Don't kill me. I'm a mother."
"Kill her," answered one of the intruders.
Thankfully, Dorit wasn't injured and the intruders did not enter the kids' bedrooms.
The thieves did, however, proceed to rob the house for about 20 minutes, grabbing all of the fashionista's "jewelry and handbags."
Want to stay up-to-date with the latest news and gossip from the Real Housewives?
Check out Zachary Reality if you love Bravo, Bachelor Nation, and beyond!
Which are you more intrigued by: the onscreen RHOBH drama or the (what feels like endless) off-screen drama? Sound off in the comments!
---